It still impresses me to know that Warframe on Nintendo Switch is going to be a thing, let alone the fact that we have a Warframe Nintendo Switch launch date. During the Nintendo Direct announcement livestream, the game's arrival to the console was granted its calendar date.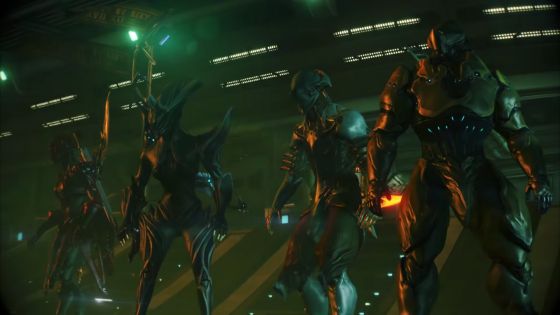 As with the other versions of Warframe, it will arrive free-to-play to Nintendo Switch owners this coming Tuesday, November 20th. The announcement, however, does not confirm some of the bigger questions – namely whether there will be any cross-platform or account migration or whether subscription to Nintendo Online will be necessary.
On the latter, it will be perhaps likely judging by the small blurb on Nintendo's website. As for the former, a tweet from the game states that more details on this front are incoming. We've also reached out to our press contact for some more information and will update the story as soon as it arrives.
In more immediate Warframe news, the game's Mask of the Revenant update has arrived to the current console versions of the MMO. This update includes the unique Revenant Warframe and the Frame Fighter fighting mini-game and some other items. There will also be a livestream coming today, September 14th at 2pm EST on the game's Twitch channel which promises to provide more reveals regarding the Fortuna open world area.
Our Thoughts
Warframe is just making some huge moves overall and we couldn't be more excited. We are definitely interested in seeing how this fast-paced action MMO plays on Nintendo's system and will certainly have eyes on this upcoming Fortuna livestream.
Sources: press release, Twitter
Related:
Launch Date
,
MMO
,
News
,
Nintendo Switch
,
Release Date
,
Update
,
Warframe