Hey, you! Would you like a new Warframe? How about a graphical overhaul of the Earth zones? A new main quest, dual-wielding, new weapons; it's all coming to the action MMO according to a recent Warframe teaser post.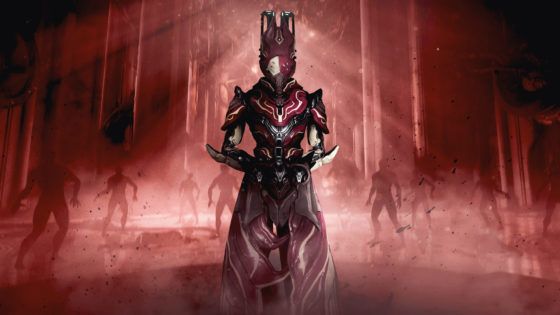 The new Warframe, which was teased during a livestream back in April, has been officially revealed as Harrow. This new addition uses the Void in order to boost the defenses and damage output of allies. Harrow can be found in the Chains of Harrow quest, which is available in the Codex to those who have finished The War Within and unlocked Mot in the Void.
The update will also bring a new graphical sheen to Earth zones, with improved textures, lighting, and sound design for the planet's maps. The update will also offer up dual-wielding for any thrown melee or single-hand secondary weapon, a new Elite Chem Strike Unit, new Mods, and more.
The new update is due to launch next week. You can take a closer look at what's next on the Warframe teaser site.
Our Thoughts
Harrow definitely sounds like one of the more compelling support-minded Warframes going, with moves that seem to reward striking a balance of risk for reward in at least a couple of cases. We're absolutely looking forward to this new update next week!
Source: official site
Articles Related to Warframe
Warframe and Top Cow Partner for New Comic Books
Warframe Devs Announce FPS/CCG Hybrid Keystone
Warframe Plays Octavia's Anthem on Consoles
Related:
MMO
,
News
,
Teaser
,
Update
,
Warframe