With PR-tacular buzzwords like "synergize" and "grofit" (that one will make sense soon), Warframe has begun an event where the latest solution in ambulatory robotic weapons platform technology has been brought to muster. In short, the Operation: Ambulas Reborn event is live.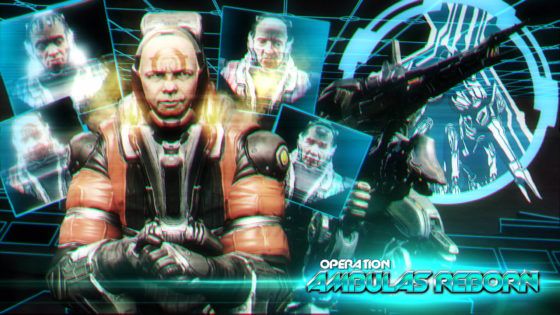 The profit-hungry Corpus group has unleashed a new prototype of the robotic weapons platform called Ambulas and is inviting investors to witness it in action. It's up to player Tenno to head to the open-air regions of the Corpus planet and stop this dangerous new weapon before it can see widespread use.
The Ambulas Reborn event will be available for Clans or solo players and offers rewards such as early access to six new Syndicate mods, a new Fulmination mod, and the return of the Aviator and Sacrifice mods.
Ambulas Reborn runs from now until Thursday, May 11th and is for PC players only. More details can be found on the Warframe forums, and the pitch video for the Ambulas itself can be seen below.
Our Thoughts
We're pretty much in love with the "sales opportunity" style of the announcement video, and love the idea of taking on a big robotic weapon for rewards. Ambulas Reborn definitely sounds like a fun, quick-hitting type of special event.
Source: official site
Articles Related to Warframe
New Warframe Revealed During Livestream
Warframe Plays Octavia's Anthem on Consoles Today
F2P Kingdom: Warframe Free to Play is a Real Bang for the Buck
Related:
Event (In Game)
,
MMO
,
News
,
Warframe