Plagues are generally a bad thing…unless you're able to control them to your own benefit in combat, of course. The Glast Gambit is offering players of Warframe the opportunity to unleash plagues on their enemies while also stopping an infestation with new gameplay.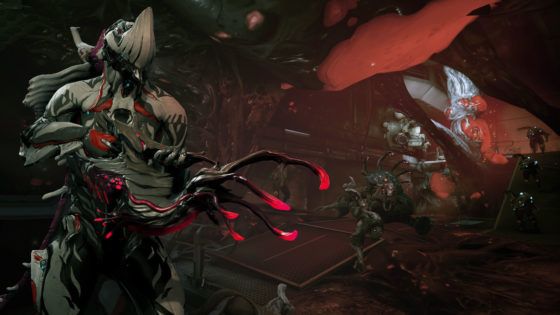 The Glast Gambit's primary feature is a new questline of the same name, available to players who have completed The War Within. Players are tasked with aiding the Mycona Colony with finding their lost children and confronting Nef Anyo. However, players are warned that not everything is as it seems in the colony.
A new Warframe is also arriving in The Glast Gambit in the form of Nidus the Scourge, a Warframe who is able to use an infection within him to weaken enemies, strengthen foes and feast upon his spreading virulence.
For those who would rather stop plagues instead of use them, the update is also bringing a new Infested Salvage game mode, where players travel to a research vessel that has succumbed to the infection it was investigating. Players will need to swiftly recover ship manifests and research information and escape as the craft slowly fills with armor-degrading corrosive gas.
The Glast Gambit also offers two new weapons, a new customization, and Riven Mods for Secondary and Shotgun weapons.
The Glast Gambit update is currently live for PC players, and a trailer previewing the update can be seen below.
Our Thoughts
Who doesn't love using plagues as a weapon in gaming? Nidus' powers look really cool, striking that balance between empowering and unsettling. We're excited to see how players take to The Glast Gambit!
Your Thoughts
What part of this new update are you looking forward to? Are you going to play as Nidus, or focus on your current Warframe? Share your thoughts with us in the comments.
Source: official site
Articles Related to Warframe
The War Within Boots Warframe Player Numbers to All-Time High
Versus: Destiny vs. Warframe
Warframe: The Silver Grove Releases on Console
Related:
MMORPG
,
News
,
Shooter
,
Update
,
Warframe