Warframe has a lot in store for the players as Digital Extremes releases its first major content update this year. Starting today, PC players can download the new update called the Sanctuary, while players on the PS4 and Xbox One will have to wait a few more weeks.
In the Sanctuary update, Warframe features new quests, weapons and relay room. The sci-fi online shooter also received some changes in its PvP mode, and introduces a new Warframe into the game called Chroma.
The Chroma Warframe, also called a Master of the Elements, is adaptable to any combat scenario. It has Spectral Scream that harnesses the power of the elements and does away with the weapons. Elemental Ward gives it buffs and additional firepower at the same time using the elements: Ice for added shield, Fire for extra health, Lightning for extra damage and Poison for stamina boost and additional enemy damage.
The Sanctuary update also contains PvP 2.0 in which three new maps and a new game mode are available.
Take on your fellow Tenno in a game of Cephalon Capture, try your hand at three new maps, conquer a variety of challenges and explore the exciting changes to the PvP Game Mode with PvP 2.0! Teshin, your new PvP guide, and the Conclave Syndicate have established their presence in the Relay. Syndicate rewards await for Tenno who compete in the Conclave, studying under Teshin's Sigil.
Players will now also be able to create a group of eight Tenno to go through mission challenges like the latest quest, The New Strange. Players can now arm themselves with the newest arsenal: the handy shotgun Kohmak and the motorized saw fists Ripkas. Explore the Sanctuary itself and take a look at Cephalon Simaris to unlock new lore and rewards, or face the update's newest enemy, the quick-footed Grineer Manic.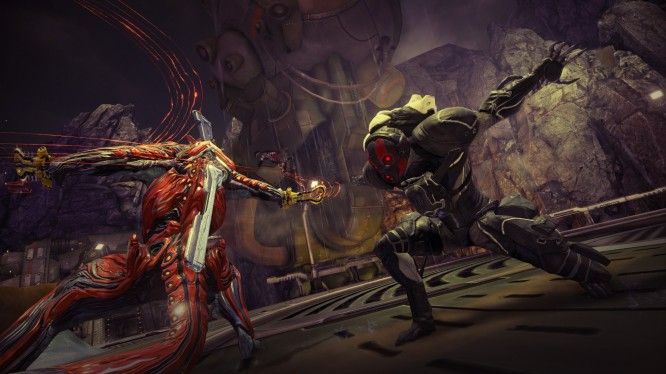 To find out more about Warframe's latest update, check out their official website.
Related:
Digital Extremes
,
News
,
Online Shooter
,
Update
,
Warframe