On September 15th, 1916, the face of warfare changed when the Mark I tank rumbled its way on to the battlefield of World War I, stunning the German forces the tank encountered. In honor of the invention, Wargaming is hosting a celebration of 100 years of tanks over its entire Tanks lineup.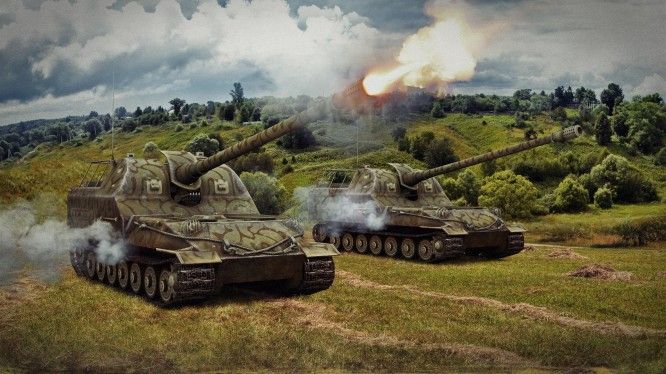 The multi-game event will feature a variety of real-life and in-game goodies for fans of tanks and history in honor of the Mark I's appearance and the innovation of tanks to warfare.
In-game, World of Tanks will get a special Convoy mode on September 15th, where two teams of seven will clash to either escort and protect a Mark I tank with armored Lanchester four-wheeled cars or try to destroy the Mark I convoy before it reaches its destination. There will also be a special event in Trench Warfare Mode for consoles featuring the Mark I and the console-exclusive Thiepval Ridge map.
World of Tanks Blitz is also getting in on the celebration with a week-long 7 v. 7 Mark I battle event starting on September 19th. Players who rack up 10 battles in the Mark I will earn a special medal.
Lastly, Wargaming has teamed up with the Tank Museum in Bovington for a live demonstration of a replica Mark IV tank as well as an augmented reality demonstration of a Mark I. The event will be held in London's Trafalgar Square and is set to feature British TV presenter Dan Snow and several Wargaming representatives.
In the meantime, Wargaming has issued a special 360° history lesson in coordination with the Bovington Tank Museum, which can be viewed below.
Our Thoughts
This celebration of tank warfare and the introduction of tanks is one of the most compelling and comprehensive events we've seen in any MMO or online game. The 360° video is both fascinating and engaging and makes us excited to see what the rest of this event will bring!
Your Thoughts
What do you think of the 100 years of tanks celebration? Are you going to try and attend the demonstration in London? Give us your thoughts in the comments!
Source: Press release
Articles Related to World of Tanks
World of Tanks Comic Book Release Date Announced
Go for Gold in the World of Tanks Blitz Games
World of Tanks Update 9.15 is Now Live
Related:
Event (In Game)
,
Event (Real Life)
,
News
,
Wargaming
,
World of Tanks
,
World of Tanks Blitz