During the pre-show for the recent Golden Joystick Awards, host Julia Hardy spoke with Wargaming's Global Brand Director Al King, who mentioned the possibility of a World of Warships console release and a World of Warplanes console release.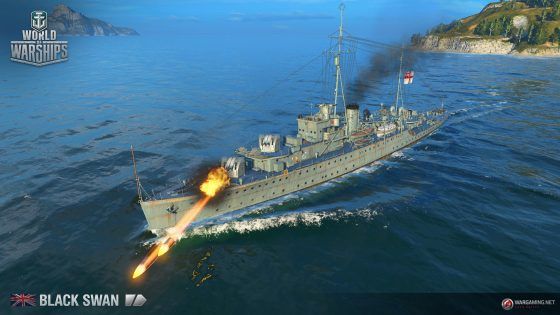 When asked about what's next for Wargaming, King mentioned the company's recent launch of it's publishing arm as well as a list of updates that are nearing completion to World of Tanks. King also brought up how World of Tanks is multi-platform, but the other "World of" titles are not.
"We've got tanks, planes and ships, and only Tanks is currently available on multiple formats," said King. "So there's an opportunity to get the ships and the planes out on multiple formats."
The potential for growing in to other formats is part of what King described as Wargaming's move to "grow up" according to him. "With Wargaming, it's very much about getting rid of bad habits and forming new good habits," he said. "Basically [we're saying] 'Are we in this for the long term, or do we want to be a one-hit wonder?' So we've knuckled down now and there's hard work going on."
Our Thoughts
Since the launch of the Wargaming Alliance and its attempt to grow the company as a free-to-play games leader, it would definitely make sense to bring World of Warships and World of Warplanes to consoles. These titles are already hugely popular in the PC gaming world, and we can only assume that they would become even bigger if brought to PS4 and Xbox One.
Your Thoughts
Would you play World of Warships or World of Warplanes on console, or do you think there's too many issues with making the controls work on a gamepad? Tell us what you think in the comments.
Source: YouTube via Dualshockers
Articles Related to World of Warships and World of Warplanes
World of Warships Adds the British Royal Navy
World of Warplanes Launches Update 1.7
Wargaming Partnership Creates Wargaming Alliance Publishing Label
Related:
Console
,
News
,
Wargaming
,
World of Warplanes
,
World of Warships