Given recent events concerning offensive flags, Wargaming has officially removed the Japanese Rising Sun flag from World of Warships.
Wargaming.net Removes Rising Sun Flag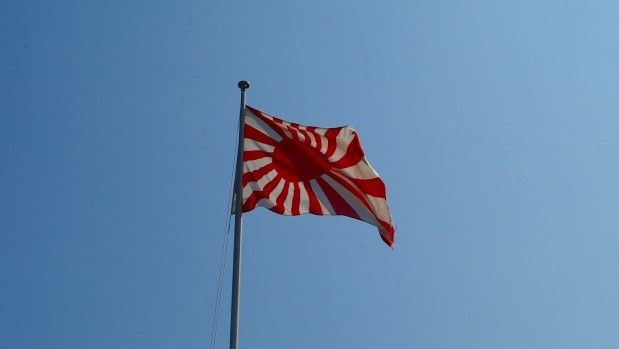 In response to a large outcry by offended Korean players, Wargaming has removed the Rising Sun flag from its popular title, World of Warships.
The flag was used by the Japanese navy during World War II and is several Asian countries see it as a symbol of imperialism, aggression, and genocide–similar to the German Nazi flag. World of Warships players in China and South Korea have been particularly vocal about the flag. As a result, Wargaming addressed the issue head-on:
"We will be removing the Rising Sun flag from the game in the future," a moderator wrote on Wargaming's official forum earlier this month. "There has been quite a bit of discussion recently regarding this sensitive topic and I hope this clears some of the confusion."
The Rising Sun is the current flag of the Japanese Navy. Though an argument can be made about the flag's significance from both historical and cultural angles, Wargaming has decided to play it safe.
In other news, Wargaming is currently preparing for World of Tanks' release on the Xbox One. Everything appears to be running smoothly.
Source: Kotaku
Related:
MMO
,
MMORPG
,
News
,
Shooter
,
Update
,
Wargaming
,
World of Warships