We're giving away 7 Warhammer 40,000 Eternal Crusade Founders Packs, keep reading to find out how you can win!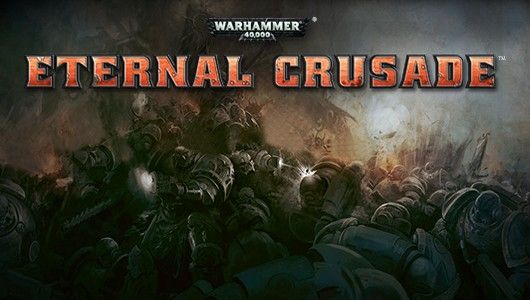 Win one of 5 Warhammer 40,000 Eternal Crusade Founders Packs worth $40 on Social Media!
Follow us on Twitter, Facebook, or Google + and answer a simple trivia question. Winners will be chosen randomly from those who answer correctly. Be sure to do all three for more chances to win!
Win an $80 Founder Pack or the Grand Prize $120 Pack!
To be in for a chance to win an $80 or $120 Founder Pack leave a comment below telling us in a few lines which race you plan to play in Eternal Crusade and why. Entries will be judged by our resident Warhammer 40,000 expert Ardua who writes the twice monthly Eternal Crusade column, Adeptus Auctores. Find out more about the Founders Program in a special edition of Adeptus Auctores.
Rules:
Only one entry per site per person. This means you have 4 different chances to win!
Entries will close on Sunday, June 29th at 9PM Eastern Time/6PM Pacific.
Winners will be announced on MMOGames.com Monday morning on June 30th.