That's right, one of the most anticipated Warhammer 40,000 MMOs is finally going to be available on Steam Early Access.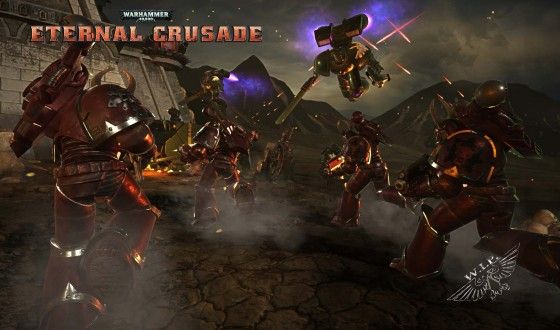 Access to Warhammer 40,000: Eternal Crusade is slated to be available within the next few weeks, but in order to make the move Behavior Interactive is shutting down Founders Pack purchases through the site on January 25. Once the sale of Founders Packs have stopped, the game will shift to retail pricing. Currently, packs can be purchased for $40, $80, or $120 depending on the level, but each one provides full access to all alpha and beta tests.
Once the early access program on Steam begins, players will have new options to pay for access to the closed alpha. Similar plans for console and Mac versions of the game are being discussed.
"We'd like to thank you, our Founders for making this all possible. We wouldn't be here today if you hadn't been standing solidly behind us, not wavering, holding firm and dining in hell with us," said senior producer Nathan Richardsson in a statement.
Our Thoughts:
The first time I saw early plans for Warhammer 40,000: Eternal Crusade there was a little concern for the massive scope of the project. However, development appears to be moving in a very positive direction and a Steam release will definitely increase awareness.
Source: Press Release
Related:
Behaviour Interactive
,
Early Access
,
MMO
,
Shooter
,
Steam
,
Warhammer 40k
,
Warhammer 40k Eternal Crusade