A new reveal from the developers of Warhammer 40k: Dawn of War 3 have introduced the Eldar faction to the RTS.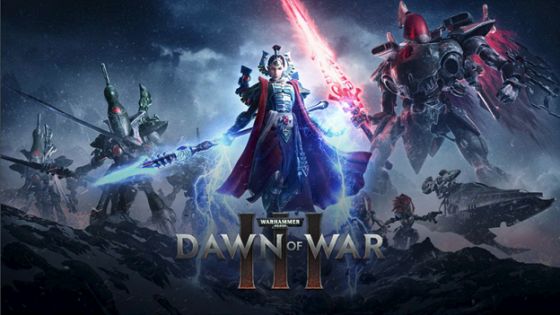 The Eldar are a psychic-powered race that once ruled an immense galactic civilization. Now, they are struggling to survive in the universe after the majority of their empire was destroyed by the birth of Slaanesh, a powerful psychic entity that fed on their power. Despite their humanoid appearance, they have agility, psyker power and biology that lets them live for thousands of years.
In Dawn of War 3, the Eldar are described as masters of hit-and-run tactics, with a shielding ability called Battle Focus that sees them recover faster than other races in the game. Their ability to hit hard and flee before retaliation makes them capable of taking on stronger foes, but if Eldar units are blocked from escape, they are unable to withstand much punishment.
More information about the Eldar faction can be seen on the official site.
Our Thoughts
A hit-and-run race of psyker powerhouses? Sounds intriguing indeed! The addition of the Eldar means that more tactical-minded and fast-moving players can enter Dawn of War 3 and play very effectively. We've already gotten a taste of the game before, and we can't wait for more to come!
Your Thoughts
Are the Eldar your chosen faction in Dawn of War 3? Have you already decided upon playing another faction instead? What factions do you hope will be added to the game later? Tell us in our comments!
Source: Official site
Articles Related to Warhammer 40k: Dawn of War 3
Warhammer 40k: Dawn of War 3 Preview
Warhammer 40k: Dawn of War 3 Game Designer Interview
E3 2016: Dawn of War III with Game Director Phile Boulle
Related:
Dawn of War 3
,
Faction
,
News
,
RTS