Oi, you gits! Line up an' get yer weppinz ready, cuz we got us a new WAAAGH t'get star'ed! An' I better see all dem boiz coated in gibz an' blood or else I'll gut ya myself!
Ahem. Pardon me.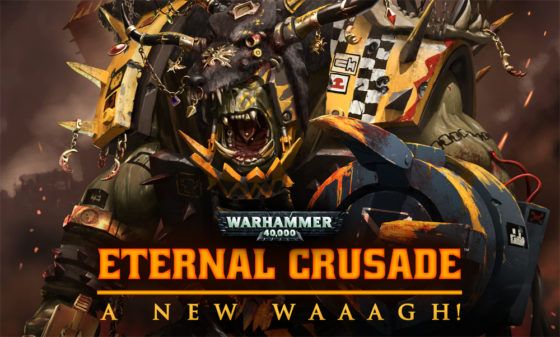 A New Waaagh is a new campaign being launched for the Orkz in Eternal Crusade. Progression for the new campaign can be checked from the World Map, and at the end of the campaign the World Map can be checked once again to receive your reward.
To celebrate the event, Eternal Crusade is offering up a discount for the Skarblitz War pack, which offers a variety of Ork-themed weapons and armor cosmetics and 10,000 RTC.
The New Waaagh event runs from now until April 23rd.
Our Thoughts
As the lead-in to this story clearly showed, any reason to act Ork-y is a good one. There's something that's fun about the wanton chaos that the Warhammer WAAAGH brings, and we definitely hope that players of Eternal Crusade have a good time regardless of which side you're on, be it the greenskin side or the wrong side.
Source: Steam
Articles Related to Warhammer 40k: Eternal Crusade
WH40k: Eternal Crusade Roadmap Plans Out the Next Two Months
WH40k: Eternal Crusade Player Numbers Skyrocket after F2P Release
Warhammer 40,000: Eternal Crusade Review
Related:
Event (In Game)
,
MMO
,
News
,
Shooter
,
Warhammer 40k Eternal Crusade