There's a new Warhammer 40K Eternal Crusade PvE mode in the works according to an announcement from developer Snowed In Studios.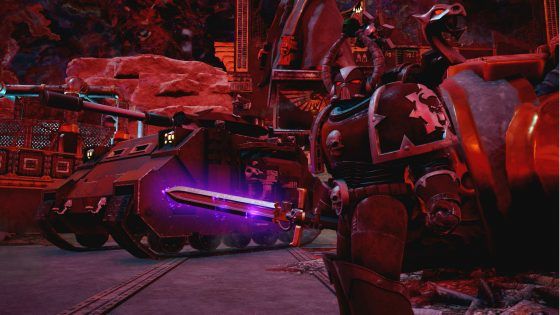 The PvE mode will also be squad-based like the multiplayer PvP base game, but will force squads to survive a Tyranid swarm. According to the announcement, players will "dive into a team-based hellish nightmare where your party must survive a seemingly never-ending onslaught of Nids." The new mode will be part of a growing series of PvE maps that are set to expand the war on the planet Arkhona beyond mere point control and defense. The update is now live on the Early Access servers for those who have already bought in to the game via Steam Early Access.
Our Thoughts
A squad ripping through swarms of Tyranids? Sounds like a good time, especially if it's the first of several additional maps that will expand the PvE side of Eternal Crusade. While the game is still in an early access state, it definitely looks to be making itself more than just a simple base defense shooter.
Your Thoughts
Are you playing Warhammer 40K Eternal Crusade? Will you be trying out this new PvE map? Share your thoughts or experiences with us.
Source: Press Release
Related:
Early Access
,
News
,
PvE Mode
,
Warhammer 40k