If you like getting in the face of Skaven hordes and carving them in to ratty pieces, then this next announcement should tickle your fancy. Fatshark Games have announced Warhammer: End Times – Vermintide VR support is on its way.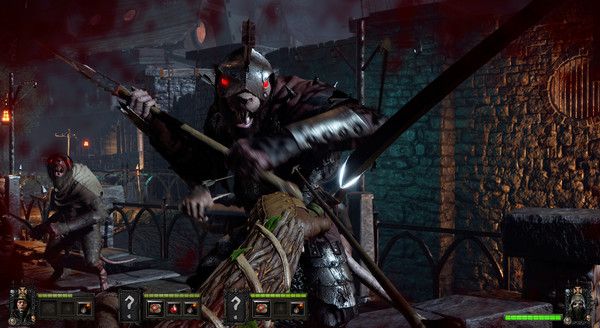 The reveal was made during a livestream, where a beta version of VR gameplay was demoed. The current build included three levels – Forest, Drachenfels and Cart – and included gameplay that involved the expected survival against waves of enemies or defending a location from attack. The Cart level saw players boarding a mine cart and taking a ride as they took down enemies and pulled levers along the way.
The VR edition of Vermintide shown only had two weapons available, but more are being planned such as a repeater pistol and a rapier. Development on the title is still ongoing, but the team hopes to have the VR portion of the game available this year, as work began in early spring.
The game will only be available for the HTC Vive headset, but Fatshark could be bringing VR Vermintide to other platforms as well. The good news is that PC owners of the game will receive the VR update for free at release. No information was provided on whether the same will be true for PS4/PSVR players.
Our Thoughts
First-person shooters are just better in VR, especially in a game where tactical awareness is important. We truly hope that Fatshark are able to provide the VR Vermintide experience to multiple platforms. After all, it would be odd to make the game multi-platform but keep the VR portion available to only a slice of that playerbase.
Your Thoughts
Are you interested in playing Vermintide in VR, or do you think the game is better kept as a classic multiplayer FPS? Share your thoughts below in the comments.
Source: VRFocus
Articles Related to Warhammer: End Times – Vermintide
Warhammer: End Times – Vermintide Review
Drachenfels DLC Expands Warhammer: End Times – Vermintide
Warhammer: End Times – Vermintide Console Release Date Announced
Related:
HTC Vive
,
News
,
Vermintide
,
Virtual Reality
,
VR