As you may or may not know, the Ice Bucket Challenge has been going viral, spreading over the web like a disease. The irony of it though, is that the challenge exists for a good cause, to help spread awareness and support for the crippling disease of ALS (Lou Gehrig's Disease). As a result, people who perform the ALS Ice Bucket Challenge (the act of pouring a bucket of ice cold water over yourself) have been challenging others to do the same. People like Bill Gates, Mark Zuckerberg, Dave Grohl and Charlie Sheen have all joined in on the fun, accepting the challenge and challenging other to do the same, while donating money to support research on fighting the ALS disease.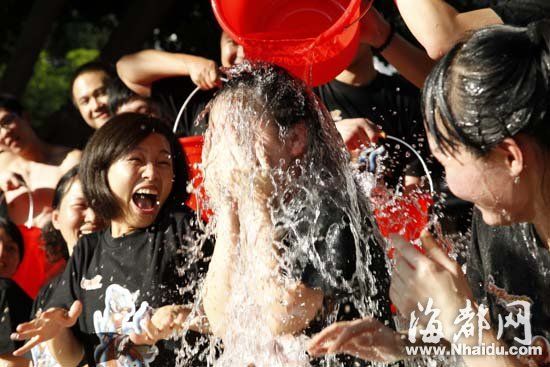 Now you have been filled in about the whole ordeal, the Conquer Online team has been challenged by some American fans to do the very same! The team has accepted the challenge, and has prepared a cool video for you to watch down here:
In addition, they have challenged the MapleStory team, the Perfect World International team and the RuneScape team to do the challenge! Will they accept? Time will tell.