Dark fantasy MMORPG Rappelz will be offering its American and European players brand new adventures with the release of its latest expansion on Western servers! Rappelz Epic 9.4, a continuation of the Epic 9 saga, will launch later this year. The release date has not yet been disclosed, but preparations have already begun, with development progressing at a fast pace according to Webzen.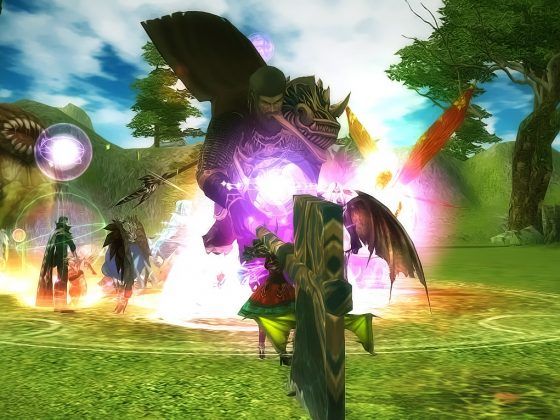 The Rappelz Epic 9.4 expansion will add The Island of Forgotten Gods, a whole new area, to Gaia's map, offering players new challenges to test their might and skill.
A mysterious boat will link the new area to the rest of the map, allowing players to take on new quests, face exotic monsters and experience memorable adventures. Epic 9.4 calls for exploration and competition, with the introduction of many new items to reward the bravest players.
The announcement also included less positive news for those still playing on the MMO's Hardcore server. It appears that due to the very low popularity of this server, it will be shutdown in August. Players have one month starting from July to apply for a free transfer when the migration of the Hardcore server begins, and the server will be shut down once this process ends. More information can be found on the official forums.
Our Thoughts:
With the Rappelz Epic 9.4 expansion still in development, some data is already emerging from the Korean Test Servers and the new areas and gear look pretty good so far. However it seems that it still needs some work and balancing before being ready for a release so "later this year" probably doesn't mean players will get the expansion in the very near future. Stay tuned for more updates on the release and new features!
Source: press release
Recent Articles Related to F2P Games
11 Top F2P Fantasy MMORPGs
Trinium Wars Steam Launch Brings New PvP Mode
F2P Shooter Kill Strain Has A Launch Date
Neverwinter's Playstation 4 Version Gets Official Release Date
Related:
Expansion
,
F2P
,
MMORPG
,
News
,
Rappelz
,
WEBZEN