Bigger than a weekly patch but not quite big enough to be called an expansion, Eternal Crusade Content Update 1 will be dropping soon on players of the Warhammer 40k title. According to the recent newsletter, this update will bring a variety of enhancements to the game's core features.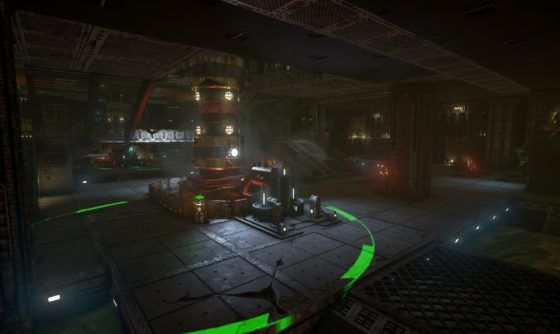 The new content update is said to follow the game's core design tenants such as adding core features that are considered missing at launch and building up the current playerbase in order to establish trust. To that end, Content Update 1 will be adding new Faction Leaders, narrative and "a trickle of RTC" to Campaigns. There will also be an improved World Map, a new game mode and improvements to PvE, along with melee fixes, new animation tweaks for Orks and Eldar and mention of a Competition Mode.
Ultimately, Content Update 1 is focused on improving existing gameplay instead of "new shiny stuff", and the team are taking their work on the title very seriously. "We're as focused on Content Update 1 as Khorne at a KFC," the newsletter assures. "We're still here, still updating and expanding."
Content Update 1 is set to go live sometime next week, with no specific date outlined in the announcement. The team plans to have at least one more Content Update out before Christmas 2016.
Our Thoughts
It makes sense to ensure your game's base features are as strong as they can be before adding new things on top, and it looks like Behaviour Interactive are doing their best to make the game better. Of course, the question always is whether the efforts are too little, too late, but time will tell if this new content update will bring Eternal Crusade closer to its ideal state.
Your Thoughts
What do you think about the upcoming Content Update 1? Do you think the fixes proposed are enough, or has the game already doomed itself to failure? Sound off below in the comments.
Source: newsletter
Articles Related to Warhammer 40k: Eternal Crusade
Warhammer 40k: Eternal Crusade Review
Warhammer 40k: Eternal Crusade Interview
WH40k: Eternal Crusade Newsletter Discusses Future Plans
Related:
Content
,
News
,
Online Shooter
,
Update
,
Warhammer 40k Eternal Crusade