With the successful launch of the game's free version, the developers at Behaviour Digital are now looking forward to what's next. The latest newsletter from the team offered up the Eternal Crusade roadmap, discussing the next two months for the online shooter.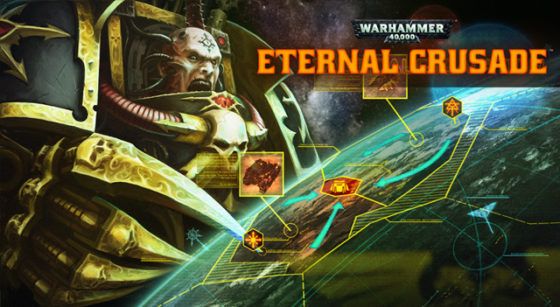 The roadmap in question was discussed during a recent livestream and focuses on ten different priorities voted on by players, including reduction of lag, more game modes, and a better campaign.
Work on the next two months of Eternal Crusade is being broken up into three different percentages of development: 25% is zeroed in on "new work" such as hero customization and the new world map, 25% is centered on engineering to improve combat balance and optimization, and 50% is devoted to "discovered work", described as development that stems from whatever is found through playtesting or refinement of the previous two focuses.
The newsletter also noted the importance of the game's successful free-to-play transition. "This isn't just about more targets. These numbers allow us to do more," writes senior producer Nathan Richardsson. "We're still here and will be, but we want to do bigger things."
Our Thoughts
We're certainly glad to know that the free-to-play transition has been a boon to Eternal Crusade, but the importance of keeping up momentum cannot be understated. Thankfully, it would appear that the team at Behaviour Digital understand this and are looking to maintain the game's positive direction. We wish them the best of luck.
Source: newsletter
Articles Related to Warhammer 40,000: Eternal Crusade
WH40k: Eternal Crusade Player Numbers Skyrocket after F2P Release
Warhammer 40k: Eternal Crusade Interview
Warhammer 40,000: Eternal Crusade Review
Related:
Development
,
MMO
,
News
,
Online Shooter
,
Warhammer 40k Eternal Crusade