War between the Inquisitors and the forces of Chaos in the Caligari sector has been given a start date, as sandbox ARPG WH40k: Inquisitor – Martyr has set the date for public alpha and The Founding, a unique campaign for players who have purchased Founder's Packs.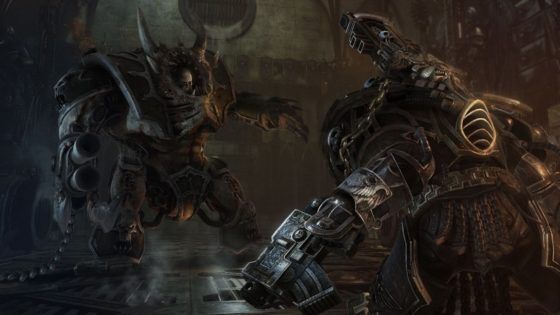 The Founding is a campaign described as a way for players to influence the development of the title, while the game will enter a public alpha state at the same time. Packages for The Founding and public alpha are both dated for February 10th, with further details coming soon.
In the meantime, the fourth and final episode of the Above and Beyond novella is now available for free in the game's Black Library.
Our Thoughts
Offering a unique campaign that could influence development of a game is definitely an interesting feature, though the information we received is a bit light on details on how that exactly works. Regardless, we're most certainly intrigued to find out more.
Your Thoughts
Are you going to check out The Founding? Will you be keeping an eye on WH40k: Inquisitor – Martyr when it begins open alpha, or are you going to wait until the game reaches a more final release state? Let us know in the comments.
Source: press release
Articles Related to WH40k: Inquisitor – Martyr
WH40k: Inquisitor – Martyer 'Blood and Gore' Trailer Showcases Brutal Combat
Warhammer 40k: Eternal Crusade Interview
Warhammer 40k: Dawn of War 3 Preview
Related:
Alpha
,
ARPG
,
News
,
Warhammer 40k Inquisitor - Martyr