You're likely going to want friends to watch your back in the digital frontier of Wild West Online, but how exactly does one make sure everyone's in the same place? A new developer forum post illustrates how Wild West Online group functions will work once the game begins its early access.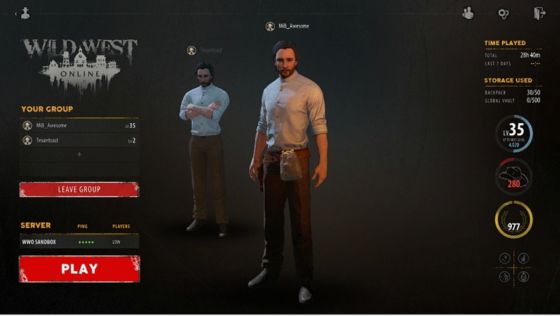 Mercifully, forming a group of friends is a pretty basic matter of navigating a game menu; players simply have to click on a button to add someone from their friends list, decide which server to play on, and hit a big ol' red "Play" button. According to the post, group features are going to be a streamlined process and will make sure everyone spawns in at the same place for instantaneous meet-up.
The forum post is the first of a promised series of "dev blog-style posts" that are planned to provide fans more information about Wild West Online's gameplay and systems as the game inches closer to its early access date. When that date is still isn't confirmed, but it will presumably be ready when it's ready.
Our Thoughts
Communication is definitely key, especially when an MMO is asking for money up front before having anything playable. We're looking forward to seeing and reading more from Wild West Online in the coming days, including confirmation of when early access will begin.
Source: official forums
Articles Related to Wild West Online
Wild West Online Early Access "Just Ain't Ready"
Wild West Online Holds Numerous Video Demos
Wild West Online Hunts Bounties in Gameplay Video
Related:
Dev Blog
,
News
,
Sandbox MMO
,
Wild West Online