The Closed Beta for WildStar's free to play transition is now live, with all of the new and improved features available to testers in WildStar's largest content update yet.
All current WildStar subscribers have access to the free to play Closed Beta, as do non-subscribers who have received a beta key. To receive a key, you need to have an existing WildStar account. If that's all in order, just head over to the WildStar website and click the big orange "Sign Up For Beta" button.
"We can't wait to have players get into beta and check out all the new content", said Mike Donatelli, product director, Carbine Studios. "Inviting players to test all these systems is key to our success. We're looking to them to provide critical feedback that will enable us to launch free-to-play this fall".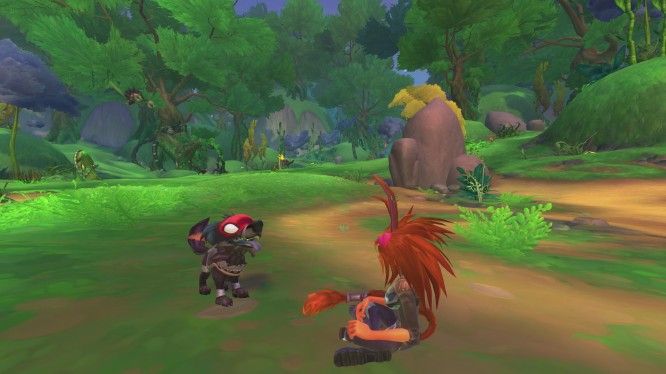 This content is not final and is subject to change during testing, however, there is no NDA and Carbine want and need your thoughts, livestreams, and feedback on the CBT forums to mold WildStar's new direction going forward. Also, please do remember that this is a test and there may well, and probably will, be uneven game performance, and last-minute downtimes and restarts which can happen without warning.
If you need any more information on WildStar's free to play model, check out our articles here and here, and WildStar have a pretty handy FAQ as well.
Source: Press Release
Related:
Beta
,
F2P
,
MMORPG
,
News
,
Video
,
Wildstar