The Power of the Primal Matrix update is only two days away from releasing in WildStar, and the devs are making sure everyone playing will get a shot at the new end game goodies by handing out free level 50 boosts.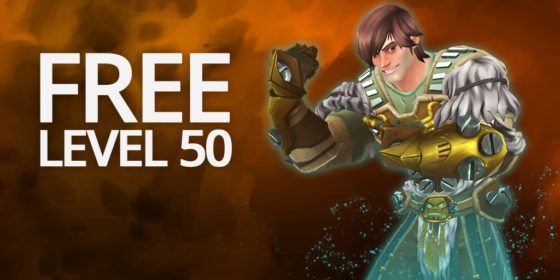 The so-called Free 50 Frenzy will dish out boosts once the patch lands on March 8th. Players merely have to log in starting on that date to get the free boost, which will be waiting for them at character creation. Once the boost is spent, it cannot be returned or reversed and the boost must be used before the event wraps up.
In addition to a fresh 50, players will come equipped with a full set of level 50 Assault gear along with a bag full of level 50 Support gear, a bag of Path rewards, a mount, and items that will let players transport to their faction's capital city and to their personal housing plot.
The Free 50 Frenzy runs until March 12th. Details can be found here.
Our Thoughts
This is probably one of the better promotions for existing or even returning players but could cause issues among the playerbase due to the assumptions about new arrivals and instant max-level boosts. We'll see how it all plays out, but we would suggest that you turn off any shout channels in the chat window starting on March 8th. Just in case.
Your Thoughts
Will you be joining in the Free 50 Frenzy? Do you think handing out max-level boosts for an end game patch is a good idea, or is this only going to create a pool of players who don't know what they're doing? Give us your impressions below.
Source: official site
Articles Related to WildStar
Games Like WildStar
WildStar Livestream Offers a Primal Matrix Preview
Versus: WildStar vs. TERA
Related:
Leveling
,
MMORPG
,
News
,
Update
,
Wildstar