Let's think of this less like time on death row and more like time enough to enjoy the game and say goodbye. One of the CMs of WildStar has offered something of a WildStar shutdown timetable in a rather vague reply to a discussion on the game's official forums.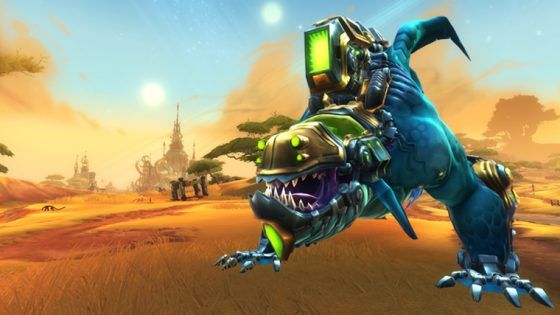 In a forum thread that's been active since the 6th of this month, community manager Sunshine responded to one player's lament that they won't get to experience the game's Shade's Eve and Winterfest events, which are the MMO's answers to Halloween and the winter holidays respectively.
"I assure you that both events will be available and we'll let you know those dates soon," reads Sunshine's response.
While no hard confirmation is available at this time, this does put WildStar on track for being online until at least December, assuming the seasonal events in question aren't launched out of their usual turn.
In the meantime, WildStar has kicked off another one of its usual events: the Boss Hunter Challenge, where extra rewards are waiting for players that take down World Bosses or Legendary Champions. That event is running between now and Friday, September 28th. Details are here.
UPDATE – September 21 1:51pm EST: Sunshine has posted a new reply that further explains that the seasonal events in question will happen, but could still happen out of their usual order:
"What I said is that we will be having these events once more, AND that we're working on those dates–which could be defined as us running them at different times than what we have in the past. What I can say for sure is that the dates are locked down, our QA is currently testing the content, and we will give you all plenty of notice as to when the events will be happening in-game"
Our Thoughts
It would certainly be nice to know exactly how much time WildStar has, but confirmation that these fun seasonal events will be coming back at some point or another is good news at least. In any MMO's shutdown, we suspect fans will take any good news they can get, really.
Sources: official forums, official site
Related:
Event (In Game)
,
MMO
,
MMORPG
,
News
,
Schedule
,
Seasonal Event
,
Shutdown
,
Wildstar