In addition to a ton of bug fixes, the next major content patch for WildStar is schedule to include a new single-player zone, the Defile, 5-man content, a 20-player public event and a brand new single-player dungeon. In a meeting with Stephan Frost at PAX Prime we learned most of the secrets regarding this upcoming content patch. Unfortunately we don't have an ETA yet, as Frost said it'll be ready when it's ready.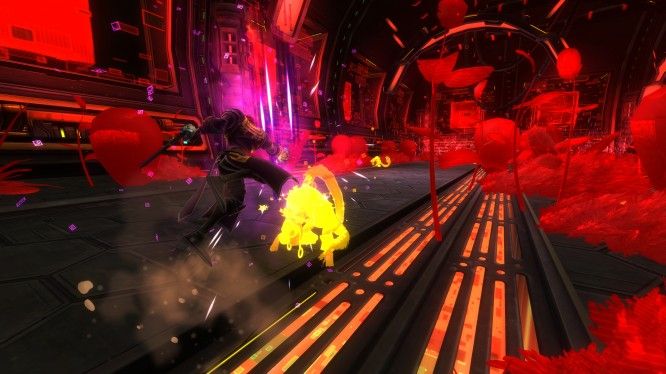 Included in the Defile are a number of quest chains regarding wildlife that was transformed by Eldan technology. One of these quests involves a spider queen that has captured a leader of the player's faction and wants help taking out her rival enemies. Other content includes taking out terraformers that are helping to spread the corruption. You'll need at least a couple other players to tackle these areas, but a complete dungeon setup is recommended.
"This is kind of like an outdoor dungeon. Not nearly as brutal as our dungeons that are instanced but it's certainly a challenge," Said Frost. "If you're a badass maybe you can do it with 2-3 people. If you have the gear and got the skills it's possible, but we're recommending 5."
If 5-man content isn't hardcore enough, then there's also another 20-player public event that involves strain bombing runs, mini-bosses, defense missions and finally the Dreadwatcher, a corrupted version of Stormtalon. While he might not be quite on par with raid bosses, he's got some nasty attacks that make him one of the most difficult world bosses yet.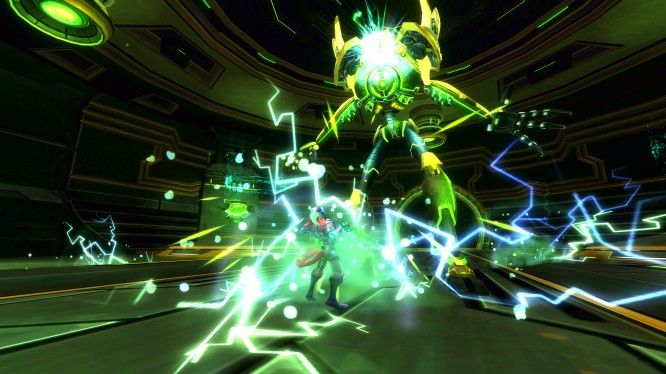 Finally, WildStar's first single-player dungeon has been announced and is the first area that is completely voiced over. The Omnicore runs parallel to Datascape and allows more casual players to see more of the game's content without dumbing down actual raid difficulty. Just like every other dungeon, there are bronze, silver, and gold rewards that are about on par with veteran dungeon rewards.
"We also had a big focus on making sure that we did a lot more cinematic. One of the points of feedback we got when we launched was 'you guys have great marketing cinematic but I don't see as much of that in the game,'" Frost said. "So with this we basically utilized our cinematic team quite heavily and had a lot of really talented voice work. For each faction you have a different protagonist leading you through."
As the dungeon progresses, players can see NPCs raiding the Datascape and even interact with them. Eventually it's the player's duty to flip the killswitch on Avatus, once the raiders have taken him down. There are also multiple pathways that either focus more on puzzles or combat, so there's something for everyone. Finally, at the end of the dungeon we will finally understand the secrets of Nexus.
"This datacube that we click on here will actually give you a 2 1/2 minute debriefing on exactly what the mysteries are of nexus. What happened to the Eldan, what the Nexus project is."
Related:
Carbine Studios
,
MMORPG
,
PAX Prime
,
Wildstar