Carbine entertainment releases its new content update, for WildStar. Mystery of the Genesis Prime adds a ton of new content for players to enjoy. The new release is a much needed boost in moral for the player base. The new update adds content for all ranges of players. A new five player dungeon, a 20 person mega event and quality of life improvements are all included in the patch. For for information see the official patch notes.
Content for all types of players – The Defile, a new level 50 zone that gives players even more exciting places to explore, achievements to achieve, path missions to complete and lots of content for those who enjoy playing alone. Just a few of the areas you'll explore include…
The Black Focus provides small group (five-player) content where players are tasked with taking down the crazed Phagelord known as Koral the Defiler, who is looking to spread the Strain throughout Nexus.
Siege of the Lightspire is a 20-person, five-part public mega event where players from both the Exiles and Dominion have to work together for a common cause.
Journey to OMNICore-1 starts the Nexus saga, a multi-part story that is packed with new lore content that advances the story of Nexus further. Complete with pivotal cinematics, memorable characters, unique mechanics and more, this content is designed specifically for solo players.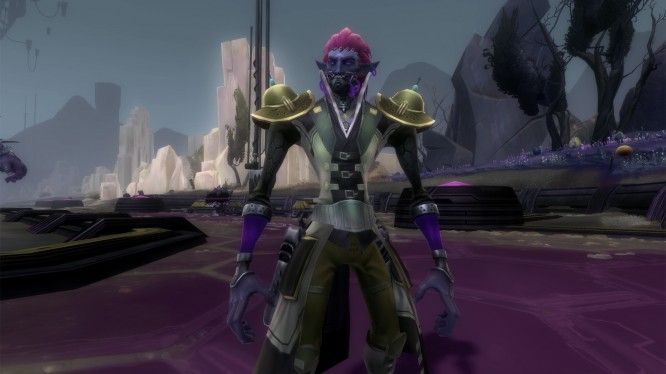 Accessibility and comfort – Raiding has become more accessible as requirements on Veteran dungeons and Adventures have been lowered, and you only have to complete them with a Bronze Medal.
Changes to Runecrafting – The Runecrafting system is more rewarding and new runes have been added, giving players more choices than ever. This benefits PvP players as purchased and crafted PvP items will now roll an additional rune slot to stay in line with WildStar's group content rewards.
Related:
B2P
,
MMORPG
,
Update
,
Wildstar