Carbine entertainment has released its newest update for Wildstar. The Protogames Inititive introduces a wide range of content for players to explore, including a new Shiphand mission and two new end game dungeons. Carbine Studios has stated they focused heavily on player feedback while crafting the new update. The patch also includes veteran versions of all existing Shiphands, enhanced customization options, and various quality-of-life improvements.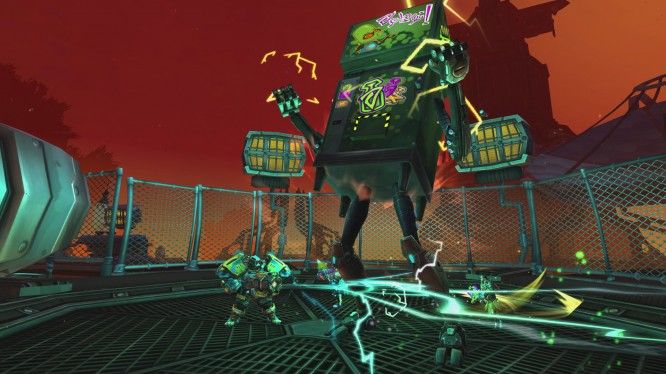 For more information on Wildstar, please visit the official website.
New Shiphand Experiences"They Came From Fragment Zero!" is the newest Shiphand, designed for level six players (don't worry level 50s, there's a Veteran mode included).

Protogames AcademyTo help the newest players out, WildStar brings the best tutorial on this side of Nexus in the form of Protogames Academy. This level-10 dungeon will teach less-experienced dungeon-goers the tricks of the trade by introducing them to WildStar's more complex group content mechanics.

The Ultimate ProtogamesA challenging new level-50 veteran dungeon, The Ultimate Protogames gives player-contestants the opportunity to battle through Protostar's most diabolical and deviously devised diversions.

New Customization OptionsA new customization system called the "Character Chop Shop" enables players to make all kinds of changes to their characters' hair, face, and body, and a new housing option give players the tools to change the terrain style of their property.
Related:
Carbine Studios
,
MMORPG
,
Update
,
Wildstar