WildStar is going free-to-play on September 29th. For everybody out there who just can't wait those five extra days, there is the closed beta test for the Free To Play conversion.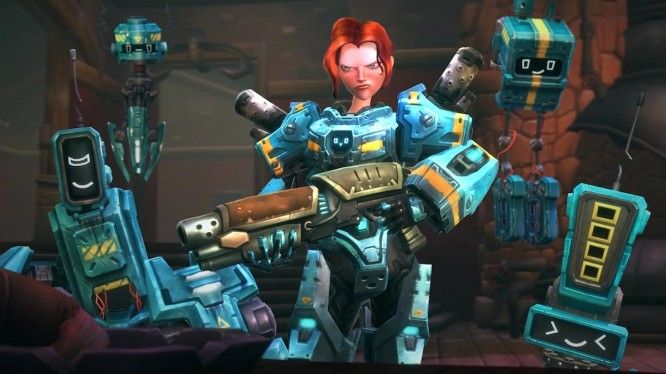 Normally, this is where somebody would offer a beta key but CRB_Sunshine has taken to WildStar's official forums to both address a problem and bring a solution. Rather than dealing with an issue where the beta keys have expired for people before they are able to get onto the planet Nexus, Carbine have opted to make Closed Beta not all that closed any more.
This phase, which we reported on before, offers invited players a risk-free opportunity to test the new in game store by buying NCoin. NCoin is NCSoft's real money currency that is brand new to WildStar and will be usable in both Lineage 2 and Blade & Soul.
So if you've never tried WildStar but always wondered how it feels to be a crazed mad scientist gerbil person… give free-to-play a taste test by downloading the test server client at this link.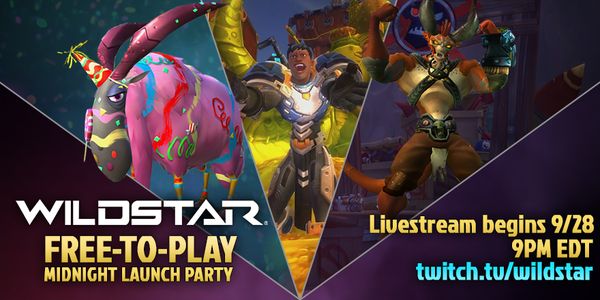 And do join Carbine for their WildStar Free-to-Play midnight launch party on September 28th at 9pm EDT, live on their Twitch channel, where there will be interviews, giveaways, special guests, and probably cake.
Source: WildStar Official Forums, News Announcement
Related:
Beta
,
Carbine Studios
,
F2P
,
Livestream
,
MMORPG
,
News
,
Wildstar