The time has come for max-level characters in WildStar to achieve new power. Primal Matrix power, specifically. The Power of the Primal Matrix update has gone live in the MMO, opening up the titular endgame advancement system as well as a variety of other features.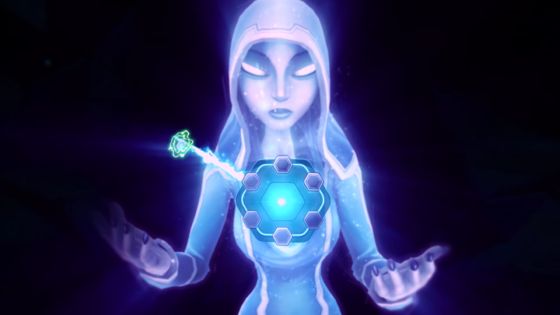 Level 50 characters can now unlock the Primal Matrix, which provides a new advancement system that grants new powers, stats and more by collecting Primal Essence from completing activities in-game including PvE, PvP, and dailies.
To coincide with the new power levels, a Prime Difficulty slider is now on offer as well, which grants new challenges and rewards for high-level players as well as lets those teaming up with lower level characters get equivalent rewards. The Primal Matrix update also opens up the Evil from the Ether expedition and the Coldblood Citadel dungeon.
Briefings on what the Power of the Primal Matrix update offers, along with some patch notes, can be read here, and a video showcasing the features of the patch can be seen below.
Our Thoughts
Now we get to see just what sort of treadmill WildStar players will have to run on. The Primal Matrix system does sound intriguing, and we're definitely interested in seeing what the new content in-game has to offer. Overall, this should be a strong update for WildStar fans.
Your Thoughts
Have you had some time in the Primal Matrix? What do you think of the new expedition and dungeon? Do you think the Primal Matrix grind is too absurd? Share your thoughts with us in the comments.
Source: official site
Articles Related to WildStar
WildStar Handing Out Free Level 50 Boosts
WildStar Livestream Offers a Primal Matrix Preview
Games Like WildStar
Related:
MMORPG
,
News
,
Update
,
Wildstar