The public test realm of Wizard101 has been updated, giving players the option to venture into the frozen north of Polaris. Also, the level cap has been increased to 110, new Shadow-Enhanced Spells have been added, Housing Bread Crumbs, Catch of the Day, Fishing tournaments and more!
The Frozen Zone Polaris
Bartleby has fallen ill, and it's up to you to seek out the source of his illness before it's too late. While venturing through Polaris you'll meet the Pingouins, who are currently under the rule of Empress Antuskette. Join the Revolution and find the influence that has driven the Empress to such extremes. Ivan the Great, a former circus performer turned adventures, will be your guide as you search for a Wizard powerful enough to help you find the source of the foul magic that has fallen upon Bartleby.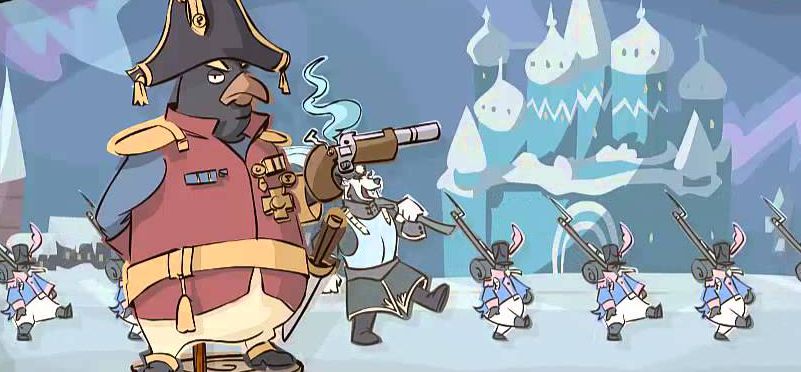 Players who have reached level 100 and have completed the Khyrsalis quest "Light and Shadow" should visit Merle Ambrose to take on the quest "Head of the Class". Those who have completed the required quest will have to badge "Child of Light and Shadow" in the Khrysalis tab of the Badges screen.
Polaris contains 5 seperate Premium Zones, priced at 1995c each.
Reaching New Heights
The addition of Polaris also raises the level cap to 110! Players who reach the maximum level will achieve the title of Prodigious.
Training Points will be awarded at level 105 and 110, and there'll be bonus Training Points available through quests in Polaris.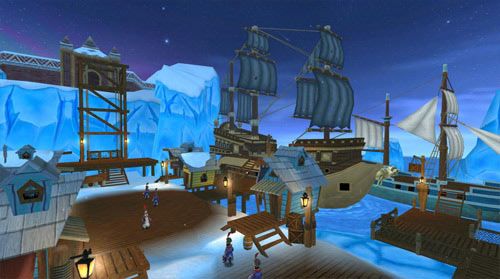 With increased levels also comes increased Gold!
For Wizards under level 80 the maximum gold is 300,000
For Wizards level 80-90 the maximum gold is 350,000
For Wizards level 91-95 the maximum gold is 375,000
For Wizards level 96-100 the maximum gold is 400,000
For Wizards level 101-110 the maximum gold is 450,000
Level 110 Henchmen are also available from the Crown Shop.
New Shadow-Enhanced Spells
Players can now continue their magic studies with the ancient scholars of the Arcanum. Meet new professors, ready to impart their knowledge upon Wizards who reach level 108 and have completed the quest "Story of the Sky Anchor".
For the Myth School there's Witch's Housecall, which attacks for 992-1132 Myth damage and summons a Myth minion. This spell costs 6 pips and one Shadow pip to cast.
The Storm School can use Rusalka's Wrath, which attacks for 1352 Storm damage and applies a +25% damage or -50% damage to the next Storm spell. This spell costs 6 pips and one Shadow pip to cast.
The Balance School gains access to Nested Fury, which attacks for 818-866 Fire, Ice or Storm damage to all enemies. This spell costs 6 pips and one Shadow pip to cast.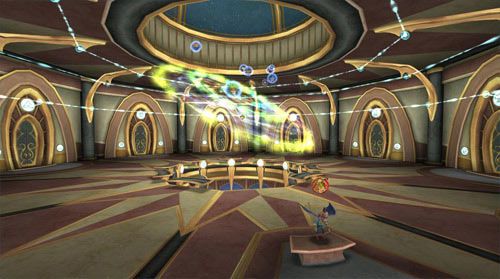 Life School ascends to the sky with Wings of Fate, which attacks all targets for 460 Life damage and heals all teammates for 460 health over 3 rounds. This spell costs 6 pips and one Shadow pip to cast.
The Death School can attack for 735-1005 Death damage with Winged Sorrow, which has a chance to Beguile the target. This spell costs 6 pips and one Shadow pip to cast.
Fire School's Raging Bull attacks all enemies for 514-802 Fire damage and applies -40% accuracy reductions to all enemies. This spell costs 6 pips and one Shadow pip to cast.
The Ice School's newest skill is the only one that doesn't require 6 pips to cast its new spell. Snowball Barrage attacks for 85 Ice damage per pip to all enemies and it costs 1 Shadow pip to cast.
A lot more details about the new additions to the public Test Realm can be found on the Wizard101 website. Are you going to be checking out Polaris in the test realm?
Source: Wizard101 Update Notes
Related:
F2P
,
KingsIsle Entertainment
,
MMORPG
,
News
,
Update
,
Wizard101