The Smash Up Early Access Starter Pack has added two new factions to forcibly team together. Wizards and Tricksters bring new options for those who have bought in to the game on Steam Early Access.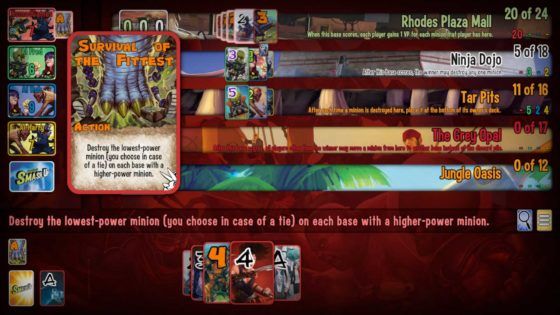 The Wizards faction is described as an interrupting force, with multiple actions in the form of spells and manipulation designed to leave opponents confused. Meanwhile, the Tricksters faction lets players use Leprechauns, Gnomes and Gremlins to their advantage with focus on disruption and "pure chaos in every play".
In addition to the new factions, the latest update for the digital card game adds the first iteration of a multiplayer lobby, allowing players to set up online public or private games and invite friends. The developers describe the online features as being the first iteration, and warn that functionality might have issues.
The Wizards and Tricksters groups join the existing factions of Aliens, Robots, Pirates and Zombies available with the Smash Up Early Access Starter Pack, which is priced on Steam at $8.99. The base game, which includes the Dinosaurs, Ninjas and Geeks factions, is free-to-play.
You can read the latest patch notes for the game here.
Our Thoughts
The combinations of factions available in Smash Up sound like a huge amount of fun, and we're also happy to see that development of online play has begun. We hope those who are currently in early access for this card game have a great time, and we can't wait for full release!
Your Thoughts
Have you bought the Smash Up Early Access Starter Pack, or are you still waiting on more features to arrive? What are your thoughts about the game so far? Tell us below in the comments.
Source: press release
Articles Related to Smash Up
Smash Up Early Access is Now Live on Steam
Smash Up Interview
Smash Up Coming to Mobile and PC
Related:
CCG
,
News
,
Smash Up
,
Update