World of Tanks is a team-based massively multiplayer online action game dedicated to armored warfare, created and published by Wargaming.  Wargaming has announced the release of update 8.0 today – providing a new and improved game engine. With this new engine comes more realistic tank movement physics and rendering improvements, including water splashing, water wave effects and deferred shading for medium and higher preset graphics.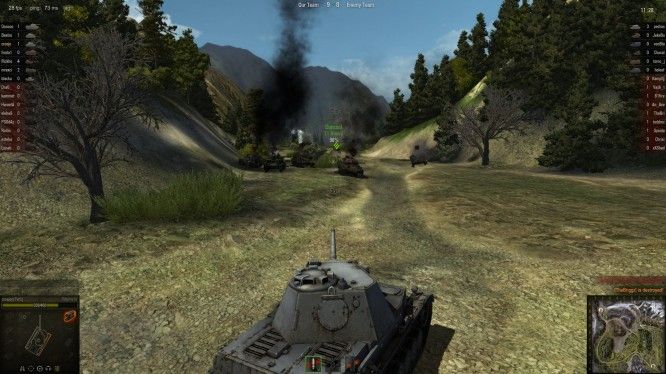 Besides the improved game engine, Wargaming has added a list of new additions to the game, including emblem and inscription customization, adaptive camouflage, mini-map functions and enchanted tech tree interface. Players are now able to transfer free experience into crew experience, and it is now possible for players to choose which battle mode they want to play.
And, of course, there'll be some new tanks, too. On the Russian side 4 new tank destroyers will be added: the SU-122-54, the SU-100m-1, the Uralmash-1 and the Object 263. On the British side a new experimental tank will get added: The Matilda Black Prince.
A teaser trailer of the new update: