Wargaming has announced a new event for World of Tanks called Winter Showdown. This new 8-Bit mode will offer exclusive in-game content including three custom-built vehicles, new map and platooning setups. Available exclusively in Winter Showdown mode will be mega platoons, featuring 5 players instead of 3.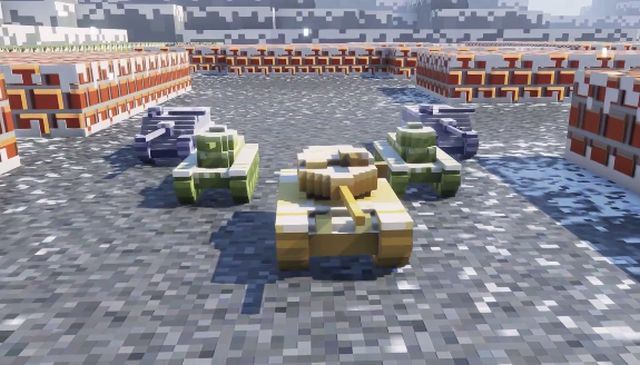 To complement Winter Showdown mode, Wargaming has designed three exclusive tanks: the Mammoth heavy tank, the Polar Bear Tank Destroyer, and the Arctic Fox light tank. Each of these three tanks has a clearly designed role on the battlefield: the Mammoth is a close-quarters tank; the Polar Bear is a long-range, sniper vehicle; the Arctic Fox is quick, scouting tank. To complement these vehicles, there are special Gold rounds that can be used to heal teammates.
Also designed for Winter Showdown mode is an original battle arena, and a new medal, Operation Winter, that will be given to players that perform exceptionally well in this mode. The Winter Showdown mode has multiple start dates depending on a player's region. World of Tanks players in North America, Europe, and Asia,  will receive the new update starting January 26th, 2015. For those in the Korean Republic, the start date is January 15th, 2015. For more information on the new event, please visit the official website.
Related:
Event (In Game)
,
Wargaming
,
World of Tanks