Wargaming has announced today that update 9.2 has gone live for World of Tanks. With the update comes new content and features, such as the introduction of a new game mode called Strongholds and a new map called Fire Arc, on July 31. Improvements have been added to 8 different maps, and four vehicles have had their models reworked to an HD version. Wargaming is committed to consistently push out new content and refine the gaming experience for their players throughout 2014.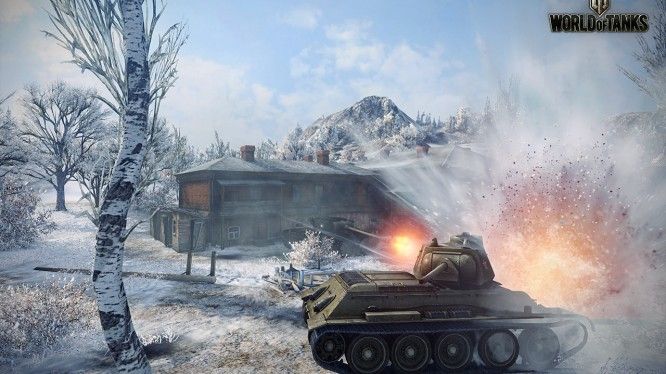 Strongholds is an all new game mode designed specifically for members of Clan Wars. Clan commanders can now create virtual bases for their clans and participate in Skirmishes alongside their fellow members. They can also earn Industrial Resources and develop their stronghold up to level 4 and be awarded with special bonuses called Orders. Players can use Orders to activate in-game bonuses for all fellow clan members in all combat modes. The frequency and quality of bonuses received depends on your Stronghold level, the higher your level, the higher the frequency.
"We are very excited to introduce the first iteration of Strongholds to World of Tanks," said Anton Pankov, Executive Publishing Producer at Wargaming. "It is an extremely engaging game mode that combines tactics, strategy and action elements, bringing more depth to the World of Tanks metagame. Strongholds will evolve over time based on feedback from the World of Tanks community."
The update also introduces Fire Arc, the new version of Prokhorovka battle arena. This new map boasts stunning visual effects, four new HD tank models and improvements to eight other maps who are reworked based on player requests.