The likely final major patch in the lead-up to the Battle for Azeroth is coming now. World of Warcraft 7.3.5 will be arriving to players starting today, January 16th, bringing with it the scaled leveling experience found in Legion to every zone in the game and a host of other features.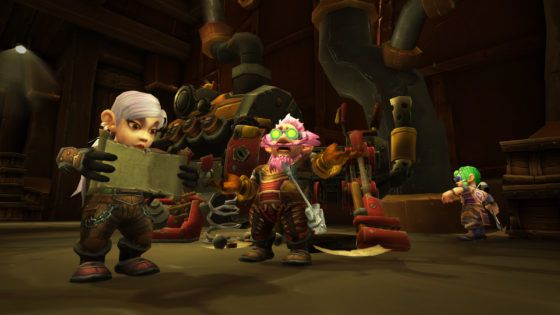 The scaling system applies to all of the regions: Kalimdor, Eastern Kingdoms, Outland, Northrend, Pandaria, and Draenor, with corresponding dungeon rewards found in said zones scaling their rewards as well in an effort to provide greater choice in where to quest.
The update will also add Ulduar Timewalking to the mix, along with the next leg of the current raid in the form of Silithus: The Wound, and the Seething Shore PvP Battleground. 7.3.5 also brings new updates to the Legendary chase, with activities rewarding six times as many Wakening Essences along with a new token that transforms into a random Legion Legendary for your spec at the cost of 1,000 Essences.
Patch 7.3.5 also has introduced raid combat resurrection mechanics to Mythic Keystones, opened all holiday dungeons in the game to players starting at level 20 with scaling rewards, and made several tweaks to S.E.L.F.I.E. including offering the quest to obtain the feature at level 15. The patch also has the expected changes to several of the game's classes.
What is not in patch 7.3.5, however, is early access to the upcoming Allied Races or the feature from PTR where players could track unlock progress across their account.
You can read the full patch notes right here.
Our Thoughts
Speaking from the point of view of a newly-arrived adventurer to Azeroth, patch 7.3.5 and its scaled leveling system will be a welcome addition indeed. Of course, that's not to say that veteran players are going to be left with outright nothing to do. Maybe you vets can come on over to visit me in Pandaria? Watch my big panda Monk self try to do his thing?
Source: official site
Articles Related to World of Warcraft
New Hunter Pets for World of Warcraft 7.3.5 Unearthed
WoW's Allied Race Unlocks Appear to be Account-Wide
WoW Wednesday: Seething Shore
Related:
MMORPG
,
News
,
Patch
,
Update
,
World of Warcraft