After causing a great deal of negative feedback along with the changes made to Legion's new camera distance, it seems that the World of Warcraft Action Camera feature will be brought back to life by Patch 7.1 according to a discovery made on the PTR.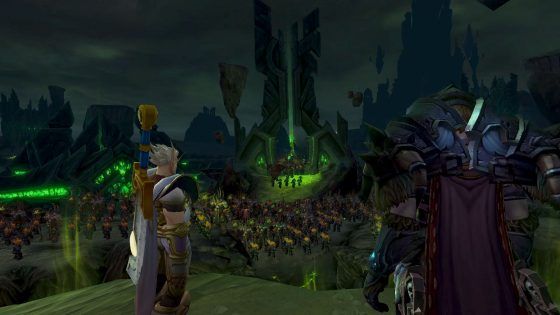 The Action Camera ended up being removed due to a bug where it would automatically activate itself for some players but also for causing motion sickness, which hindered a lot of people while playing.
According to the PTR users, the Action Camera can currently be enabled with the same command as before – /console actioncam full – and it turns off when you re-enter the game.Speculations are that it might make it back to live and work either via console command that players can turn into a macro, or perhaps become one of the options in the game menu.
Our Thoughts:
At the time that the Action Camera was disabled, it was not a polished feature that players could fully control, since many reported that it just randomly activated even though it wasn't supposed to be functioning. We can't be sure if the return of the Action Camera is something intended to go through and make it on the live servers in Patch 7.1, but its presence on the PTR might indicate Blizzard's plans to improve it. There's always a possibility it will make it back to the game in one way or another, but let's hope it will be reintroduced in a way that gives players full control over it.
Your Thoughts:
Would you like to see the Action Camera feature make it back to the live game? Or is it a feature you are unlikely to ever use? Let us know in the comments below!
Source: WoW Reddit, Icy Veins
Related:
Blizzard Entertainment
,
News
,
World of Warcraft