Warlords of Draenor has been an odd expansion for World of Warcraft, with active subscriptions rising significantly in the period leading up to its launch, and maybe a month or two after release players realizing that they rarely left their garrisons. With patch 6.1 disappointing the masses with no large content additions as expected of a major update by now, it's tough to really get a feel for what World of Warcraft players on the whole think of the Warlords of Draenor expansion. Excitement has started flowing once again, however, since the 6.2 patch notes have now been released and there is plenty of content to keep even apathetic fans intrigued.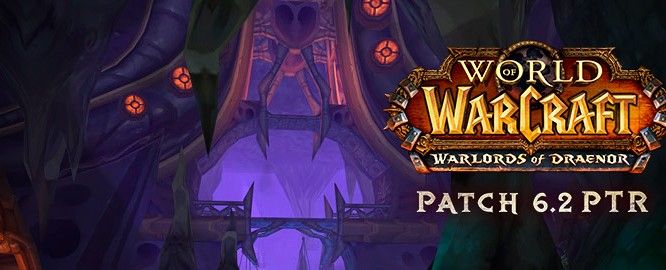 Players will be able to venture back to Tanaan Jungle, the very first zone of the expansion which was previously locked off once completed. It will be gated, so players who do not have a level 3 garrison will need to get working on that as this is the requirement to be able to build a Shipyard, which you need in your garrison to be able to access Tanaan Jungle. Once you've done all of this, accept the "War Council" quest to begin your journey. An odd move to gate content but worthwhile to do as the new zone will feature new daily quests, open-world questing, new rare mobs and hidden treasure to find, so for players who feel they're lacking things to do in game. Here it is. These players might also be interested in the mentioned Adventure Guide, which "provides a wealth of information on what to see or do for the character." If this is anything at all like Final Fantasy XIV's Recommendations list or Challenge Log, it will be a nice addition to World of Warcraft.
Of course there will be a new raid with a bunch of gear and other items, and the new raid made available will be Hellfire Citadel, with the final boss reported to be Archimonde, whom players may remember from such raids as Caverns of Time: The Battle For Mount Hyjal. Though one point of the patch notes that has players a little confused is that you will be able to complete your Legendary Ring in patch 6.2. Now, this doesn't necessarily mean anything but players are wondering if it might mean that 6.2 is in fact the last patch of the expansion as the completion of Mists of Pandaria's Legendary Cloak was a part of the final patch. This would be odd considering how little content was made available in patch 6.1, added to the fact that there hasn't been so much as a whispering of a new expansion yet, and especially considering Blizzard's history with dry spells at the ends of their expansions. Of course, this is all assumptions and hearsay at the moment but it's interesting, nonetheless.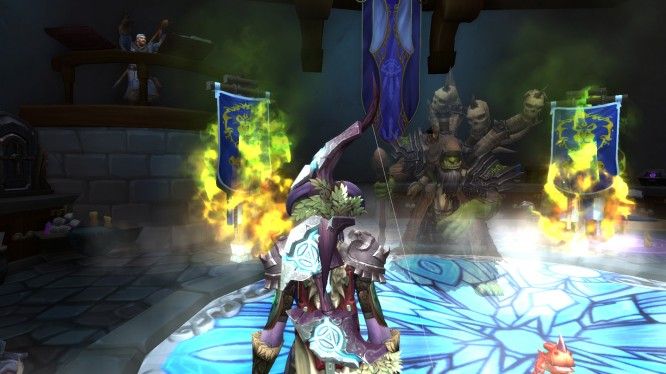 Additionally, while not included in the patch notes, a new dungeon difficulty has appeared on the patch 6.2 PTR. Known as Timewalker Dungeons, currently the system seems to test the ability to queue for a random Lich King dungeon and upon entering, your gear's item level is reduced to match the level of the content. This would allow players to queue for, in theory, any number of dungeons, regardless of whether or not Blizzard are working on new dungeons at any given time. It's still unclear whether this feature will extend to other expansion's content and what kind of rewards players will achieve from running these dungeons.
Also of interest, BlizzCon tickets go on sale this week, with one batch available on Wednesday, April 15th at 7 P.M. PDT and batch two available Saturday, April 18th at 10 A.M. PDT. Tickets will be available on the BlizzCon ticket page. And a little good news for those who won't be able to make it to the live event, as for the first time ever, Virtual Ticket holders will have the option to buy a BlizzCon Goody Bag usually only available to folk who attend the live convention.
Source: MMO-Champion – 1, 2, Blizzard Watch
Related:
Blizzard Entertainment
,
Blizzcon
,
Event (Real Life)
,
MMORPG
,
News
,
Patch
,
PvE
,
World of Warcraft