In a first for the BlizzCon Virtual Ticket offerings, a playable World of Warcraft Classic demo will not only be available to folks attending the event itself, but will also be accessible to people who are Virtual Ticket holders. As in you'll get to play the demo from the comfort of your own home. No pants necessary.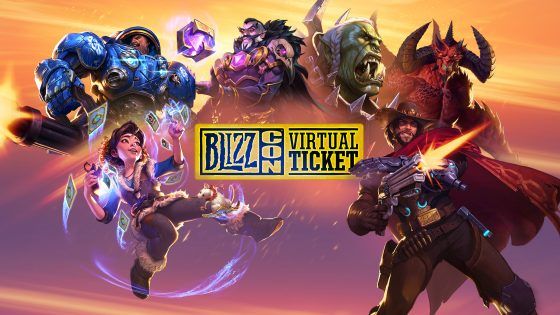 Shortly after the opening ceremony on November 2nd, fans can download the WoW Classic demo and play the game for themselves. The demo will showcase a limited questing experience through some of the MMO's early zones – one on the Horde side and one on the Alliance side.
There's a limited length of time for this World of Warcraft Classic demo, however: specifically, you can get your hit of nostalgia until Thursday, November 8th at 10am PST/1pm EDT.
In addition to this announcement, there's also been a reveal of the in-game goodies WoW fans are getting with the Virtual Ticket: a pair of mantles and war banners done up in either the design of the Horde or the Alliance, which can be seen in this video.
Speaking of video, game director Ion Hazzikostas and executive producer J. Allen Brack have a few words about World of Warcraft and the Virtual Ticket. That video is embedded for you below.
Our Thoughts
Consider us extremely surprised. Not only is World of Warcraft Classic in something of a playable state, it's actually accessible to those with a Virtual Ticket. We actually really hope this sort of Virtual Ticket feature gets extended to other games in the Blizzard stable, if not for this year's BlizzCon then next year's.
Source: official site
Related:
Blizzcon
,
Blizzcon 2018
,
Demo
,
MMO
,
MMORPG
,
Virtual Ticket
,
World of Warcraft Classic
,
WoW
,
WoW Classic