Update – March 30, 2017
There has been a hotfix, as detailed over on the forums, that brought mob damage back to normal and scaled health down to a more reasonable level. The iLvL scaling itself isn't completely gone but things should now be a little less troublesome.
Original Post
With the release of patch 7.2, players rushed off for a renewed assault on the Broken Shore, yet they came across a little surprise; it seems that the World of Warcraft mobs scale with iLvL, meaning that the better gear your character has, the tougher an enemy will be. And it seems to be somewhat deliberate.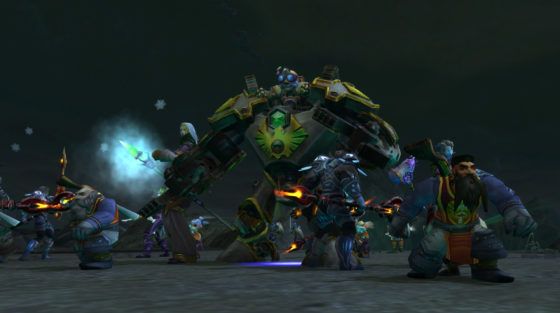 Last year, game director Ion Hazzikostas stated in a Q&A that they didn't want enemies to scale with a player's gear as it would create problems with "undermining the core sense of power progression that is part of an MMO … The intent is that the content is something you outgear, outpower eventually."
So with no mention of the scaling in the patch notes, this came as a bit of a surprise to many players, leading to much outrage. Ion then stepped in to clarify what was going on:
"Yes, this reflects a deliberate change, but it's also not working exactly as we intended. The scaling may be too steep, and the fact that unequipping a piece of gear can ever be helpful is a bug in the system. We'll be looking into making changes to correct this in the very near future."
He goes on to say that the system may yet be scrapped if it doesn't work out but they want to try and get the scaling right over the next couple of days.
Our Thoughts
While we appreciate what Blizzard are trying to do with this, we do hope they come to some kind of fix sooner rather than later because it isn't cool for lower geared characters to feel more powerful than those who've worked their butts off for a higher item level. That being said, we have yet to investigate the new patch for ourselves and have heard others state that it hasn't been a problem for them, so we shall see. What are your thoughts on this? Does it bother you?
Source: WoW Forums
Related:
Blizzard Entertainment
,
MMORPG
,
News
,
PvE
,
Update
,
World of Warcraft