Over the years, and vast array of expansions, some of the early content in World of Warcraft has become problematic. Although the early levels aren't much concern for veteran players, Blizzard is expecting a large influx of new players with the release of the Warcraft movie.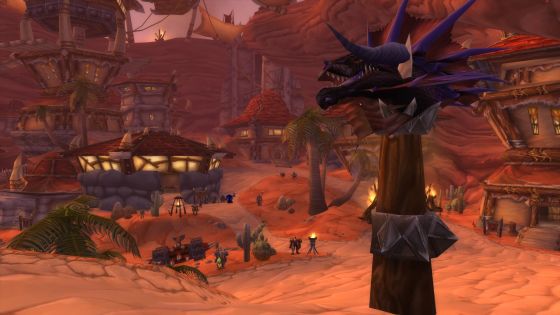 The World of Warcraft hotfix yesterday implemented a number of changes for the 1-20 leveling experience. One major problem was that low-level enemies were dying almost instantly and not providing even a slightly challenging experience. Additionally, there will be a dynamic respawn time for level 1-20 outdoor areas for the anticipated higher traffic in the coming months.
Complete list of changes:
Most quest bosses from level 1-20 should now be multitap and will scale their health with the numbers of players fighting them.
Added dynamic respawn behavior to most level 1-20 outdoor areas, so that spawns will be more readily available during times of high player traffic.
Players who die in low-level dungeons should now release to the entrance of the dungeon, consistent with the practice in dungeons from more recent expansions.
Level 1-10 enemy NPCs now deal slightly more damage.
Reduced the bonus to out-of-combat health regeneration that players receive when below level 20.
Reduced player damage at low levels to improve overall combat pacing. In general, Strength and Agility classes saw a larger reduction in damage than did casters. Damage dealt is unchanged from level 40 onwards.
Our Thoughts:
Most veteran World of Warcraft players really aren't worried about low-level content anymore, which is why these recent, and upcoming, fixes are aimed at players who have never stepped foot in Azeroth. This is a smart move by Blizzard because it's more than likely that the movie will draw in quite a few new players and the company wants to leave a good impression.
Source: Battle.net
Related:
Blizzard Entertainment
,
MMORPG
,
News
,
World of Warcraft