Wargaming.net, publisher of historical action MMOs World of Tanks and World of Warplanes, is now preparing for the upcoming global closed beta for its newest addition, World of Warships.
World of Warships is a naval action MMO that takes players to epic sea battles using warships from the first half of the century. The game had previously garnered over 75,000 users during two Beta Test Weekends conducted last December 2014 and January 2015. Within only four days, they have reached a total of 15,000 concurrent players, who averaged 60 battle sessions. Now players who have been eagerly waiting for the game may start applying for the closed beta starting March 12th; 11:00 CET in Europe, 11:00 PST in North America, and 17:00 SGT in Asia.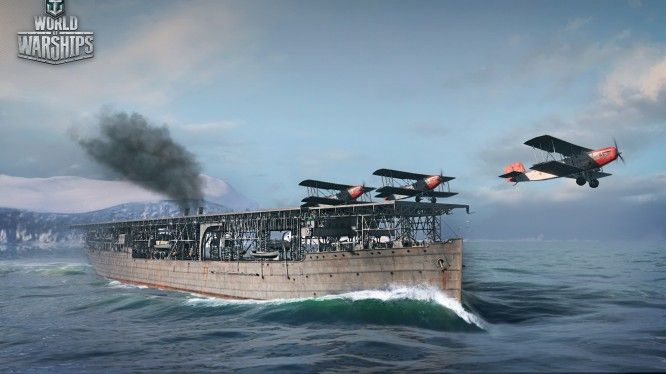 World of Warships is set in 16 different regions, and players will be able to access the game's five original maps using any of the 50 available naval ships from the U.S. and Japan, which are further classified into four classes: Aircraft Carriers, Destroyers, Cruisers, and Battleships.
Aircraft Cruisers are ideal for tactical gameplay and reconnaissance. It has an assortment of support aircraft like dive bombers, torpedo bombers, scouts and fighters that allow for an RTS-style of gameplay. Destroyers can deploy smoke screens, has anti-aircraft guns for additional defense and are good for attacking enemy cruisers. Cruisers are considered as light-armored vessels but are very nimble and easy to maneuver in the open water, while battleships are equipped with heavy cannons, thick armor and artillery suited against high flying threats, making them the heavy hitters of the game.
For the closed beta, both nations will have a neat selection of cruisers and destroyers. Aircraft carriers will be initially represented by American warships, while battleships will be represented by Japanese vessels. Soon it will be updated in the future to encompass more iconic warships from both nations. Battle achievements and options for customizations will also be introduced soon to the game.
Also playing an important role in the gameplay are Crews, as represented by warship commanders. Gaining levels mean having skill points that can be appropriated into different ranks and categories, depending on the kind of playstyle that suit the player the most. Players will also be able to customize or modernize their ships such as adjusting a weapon's durability or the ship's resilience to fire and flooding.
For players who are as excited as we are, take a look at World of Warship's closed beta cinematic trailer.
For more details on the game and the upcoming Closed Beta, visit their official website.
Related:
Closed Beta
,
MMO
,
News
,
Wargaming
,
World of Warships