Are you passionate about '90s blockbuster action movies, particularly those involving martial arts master Steven Seagal? You'll be happy to hear you can now join forces with your favorite movie hero thanks to Wargaming's special, time-limited World of Warships Steven Seagal mission.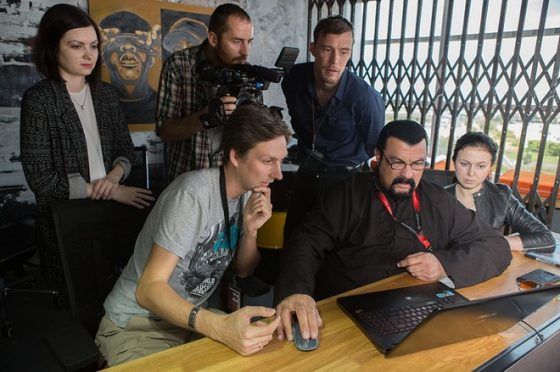 In order to unlock Commander Seagal and add him to their fleet, players have from November 1 at 4:20 PT / 7:20 ET to December 14 at 4:20 PT / 7:20 ET to earn 70,000 base XP over any number of random, ranked, or co-op battles – the number, type and combo matters little as long as you hit the target goal on time!
The reward that can only be earned once per account is the Six-Point Commander Steven Seagal, along with 100 "Hotel Zulu" signal flags.
Our Thoughts:
Enlisting Steven Seagal as a commander for your American warships sounds like the best way to keep unwanted visitors far away from your fleet. You don't believe us? Ask the last ones who tried taking over his ship. Besides, commander Seagal mastered Japanese Kendo as well as Aikido, and is now devoted to Buddhist meditation and practice. If you ask us, we wouldn't hesitate to get this one-of-a-kind commander on our side.
Your Thoughts:
Will you dive in Wargaming's limited-time event and "seize Seagal"? Are there any other action heroes that you would like to add to your forces? Let us know in the comments below!
Source: official website
Related:
Event (In Game)
,
News
,
Wargaming
,
World of Warships