Time to hone your tank combat skills, Xbox One gamers, because World of Tanks is launching for Xbox One July 28th 2015 with upgraded visuals and cross-play with Xbox 360.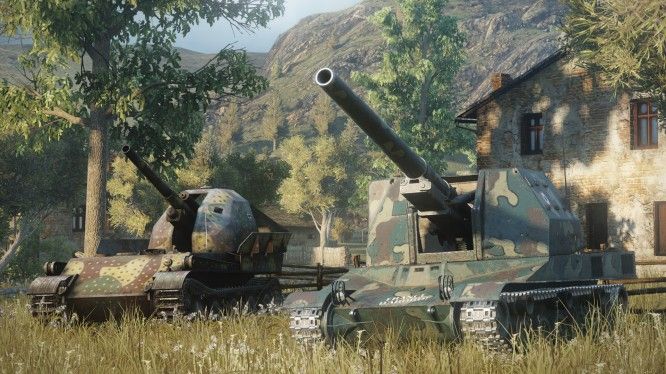 This will be the first ever cross-platform multiplayer between Xbox 360 and Xbox One which means that World of Tanks players won't have to leave their friends behind if they opt to move over to the next-gen console. What's more, World of Tanks aims to take full advantage of the Xbox One's technological capabilities to bring a truly next-gen console experience for tank warfare fans in the Xbox community.
Hundreds of tanks have been completely recreated for Xbox One, presenting high-definition graphics to really push the Xbox One to its limit.
With shared progress and content available for World of Tanks players through a single Xbox Live account and a bunch of new features to go with it including the Proving Grounds, an all new PvE mode, and full social and streaming support, there is really no reason not to switch to the Xbox One for World of Tanks if you are able.
Starting July 10th, players will be able to pre-load World of Tanks on to their consoles ready to roll out on July 28th and take part in the upcoming Xbox One World of Tanks Beta Weekend on July 11th and 12th.
Source: Press release
Related:
Console
,
F2P
,
Launch
,
MMO
,
News
,
Shooter
,
Vehicle Combat
,
Video
,
Wargaming
,
World of Tanks