Console players of World of Tanks who prefer more PvE sprinkled in with their online tank blasting are likely going to love the next update. A trio of new World of Tanks Console War Stories are now available for players on Xbox One and PS4, offering some alternate history stories based on both historic events or films inspired by war.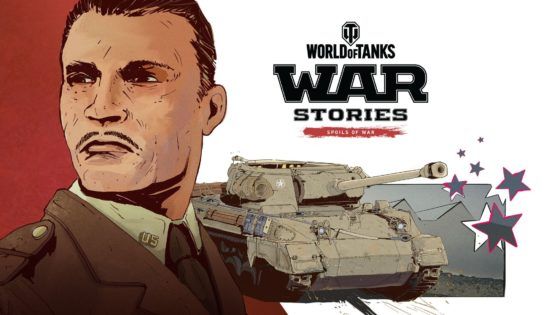 The triad of new PvE stories, collectively known as Spoils of War, join the existing five encounters already included in WoTC:
In "Sieben Ritter", players take command of a German tank squad that ignores calls to bolster defense of Berlin to instead protect a small town on the German-Polish border from an incoming Soviet attack force. The story is based on a scene from the film Seven Samurai and features new defense towers.
"The Connoisseur" casts players as a US sergeant who attempts to stop a band of German soldiers from looting a cache of art and other precious artifacts. The practice was known in Germany as "kunstschutz" and was a real-life event that still is a point of contention to this day. It also had the effect of seeing several priceless works of art lost forever.
Finally, "Potemkin" will tell the story of a Soviet artillery commander who has been selling food on the black market to prevent people from starving against the orders of his superios. However, command has learned of his actions and have sent an armored NKVD unit to take him out. The story shares the title of a silent film from 1925, which is a dramatic retelling of the mutiny of the crew of the Potemkin battleship, an event largely seen as the first steps in the Russian revolution against the Russian Tsars.
All three of the above stories are completely free for World of Tanks Console players. More information can be read about each story on the game's website and a trailer for the update can be seen below.
Our Thoughts
The War Stories series of missions are easily some of the most interesting pieces of content that World of Tanks has put together. We hope that console players enjoy the new PvE content and especially hope that PC players will get to experience these stories themselves sometime soon.
Source: press release
Articles Related to World of Tanks Console
World of Tanks Introduces Single-Player Campaign for Console
World of Tanks Brings the 1.0 Update Online
World of Tanks Console Celebrates an Anniversary and 14M Players
Related:
Console
,
News
,
Vehicle Combat
,
World of Tanks
,
World of Tanks Console