Wargaming is set to release an update for their massively popular title World of Tanks later this month, which brings with it a bunch of cool stuff!
Update 10.0 – Rubicon, will hit live servers somewhere in October, and will introduce a brand new game mode to the game; Rampage. This game mode features respawns, garage battles, repair spots, and capture the flag to the tank combat game for the very first time. The mode will open up the Artillery and Aircraft abilities for players, so they can deal massive amounts of damage to their enemies with one well-paced strike. Sounds pretty neat, right?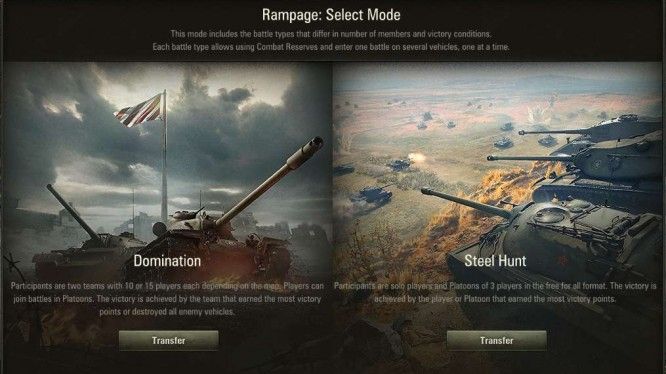 The goal of Rampage mode is to obtain more Victory Points than the other team, and thus win. Players have multiples ways to achieve this goal, but details on that haven't been released as of yet.The mode will be separated into two variants; Steel Hunt and Domination. This provides players with even more variety, as they both have their own unique victory conditions.
That's not all though! Players will now be able to venture through Paris and Berlin, exclusively through the Rampage game mode. These war-torn maps maps will provide players with an imagine of the cities in an alternate historical timeline.
Last but not least, a PvE tutorial will be introduced in this update as well. This will be introduced alongside a "tweaked tank customization system" that adds bonuses to Crew Skills. This'll clearly give veteran players a bit of an advantage, but Wargaming has assured that they'll monitor the situation and work closely with the community to evolve these functionalities.
Until it is released, you can enjoy the beautiful french music in the announcement trailer of Update 10.0 – Rubicon in the video below.
Source: MMOs.com
Related:
Announcement
,
Arena
,
News
,
Tanks
,
Update
,
Wargaming
,
World of Tanks