From my meager understanding of computer and systems updates, rolling something to a new whole number instead of a tenth or hundredth means big changes in said program. World of Tanks update 1.0 is looking to do pretty much that with the debut of a brand-new graphics engine developed in-house.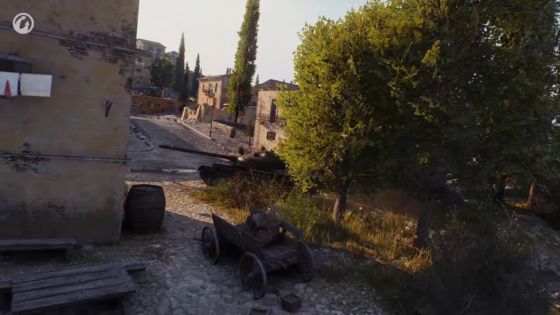 The new graphics engine, Core, is the result of four years' work by the Wargaming devs and brings a number of fancy visual tricks like PBR, post-processing effects, advanced lighting and shading, particle effects, and various other tweaks for optimization and performance.
While Core is certainly going to make World of Tanks on PC look pretty, the engine is also meant to help those playing on a potato as well, promising everyone an improvement in the game's overall performance without changing the game's spec. That said, those with the bloodiest of bleeding edge machines will get to enjoy changes to many of the game's existing maps to make the most of Core.
No matter which end of the PC power spectrum you sit, everyone can download and install a utility known as enCore. This lets players tweak various graphics settings and run a test demo that rates your overall performance on a bronze/silver/gold scoring system. You can even share a screenshot of your results to flaunt your rig's superiority like a boxy, LED-lit show pony if you're that kind of person.
While there's no release window yet for update 1.0, World of Tanks fans can check out the enCore utility at this website and get more information about the new Core engine and the enCore application in the video below.
Our Thoughts
Sounds like the new Core engine will be a boon to all players of World of Tanks and we like that the devs of the game are letting players fiddle with their settings to get prepared for the update using a tool similar to the benchmarks Final Fantasy XIV released. Here's hoping WoT players do indeed see some improvements to the game's performance.
Source: press release
Articles Related to World of Tanks
World of Tanks Console Celebrates an Anniversary and 14M Players
World of Tanks VR Becoming a Reality
World of Tanks Introduces Single-Player Campaign for Console
Related:
News
,
Update
,
Vehicle Combat
,
World of Tanks