The latest 9.10 update to World of Tanks brings together two previous special-event game modes and a number of improvements to the Japanese tank arsenal.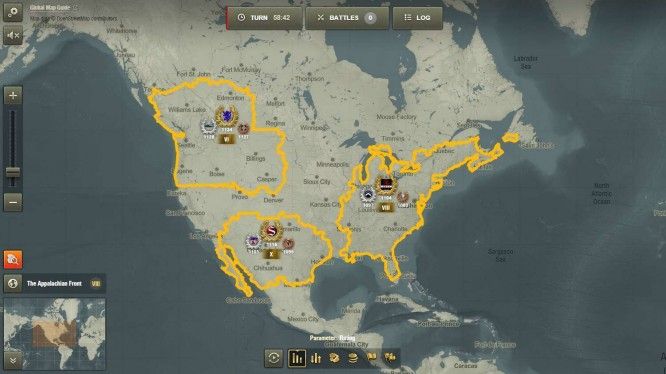 Players will now have access to Rampage, which features Domination and Steel Hunt gameplay modes. In Rampage mode, players will be required to choose a set of tier VIII-X vehicles, but at least one must be tier X. Anyone without access to a tier X vehicle will be able to rent the IS-7 (heavy tank), T-62A (medium tank), and AMX 50B (heavy tank). These special tanks will only be available for use in Rampage mode and are variations specifically designed for this event.
If you thought there was a shortage of Japanese tanks to choose from that won't be a problem anymore. An additional 9 Japanese tanks, tiers II through X, have been added to World of Tanks and even the O-I Experimental has made an appearance. The O-I Experimental is the first super heavy tank found at tier V and its powerful engine allows for speeds up to 40 km/h. Although it doesn't have sloped armor and it makes a huge target, the O-I Experimental has an incredible amount of hit points and the 75mm and 105mm guns are interchangeable.
A number of changes have also been implemented for map selection. Previously, new players were punished by having to play the same maps over and over until they hit higher tiers. Now there is a greater map selection for new players and the number of choices grow as players progress through the game. This provides increased incentive for newer players to level up instead of only rewarding those already at higher tiers.
Finally, a number of new events are also coming to World of Tanks. A new Global Map has been released for Clan Wars and "Tanks Through Time" allows players to battle the mysterious "Conclave" while searching for super-rare premium tanks and ancient weapons.
Related:
MMO
,
News
,
PvP
,
Update
,
World of Tanks