When you think "celebration", many things might not come to mind. If "stumpy-legged dog with satellite dishes for ears" is one of those things, you might not be a regular WoW player. In either case, it might be time to change your thinking, as the World of Warcraft 12 year anniversary celebration going on now is bringing corgis as an anniversary gift that players can receive.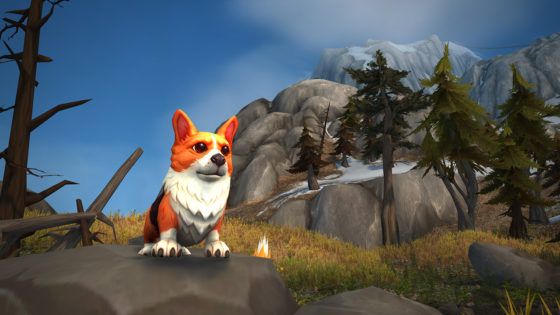 In addition to an adorable fluffy dog, the World of Warcraft 12 year anniversary is bringing several other goodies. Players who login will receive an Anniversary Gift Package, which grants 200 Timewarped Badges, a boost that will grant 12% more experience and rep gain from kills, and a quest item that leads players to an event NPC.
These Historians will offer daily questing in the form of trivia questions that can reward additional Timewarped Badges. The NPCs will also serve as vendors for anniversary goodies, which include the Corgi Pup pet pictured above.
The 12th anniversary runs from now until November 30th.
Our Thoughts
Look at the little fluffy! The Corgi Pup is condensed cute, and while we're not sure what it means when put together with a celebration, we're not ones to turn away an adorable new pet. Especially since this one isn't made out of molten rock. Thanks, Blizzard!
Your Thought
What do you think of the offerings for the game's 12 year anniversary? Is the corgi pup the greatest pet in WoW ever, or is there another pet you prefer? Give us your thoughts below.
Source: official site
Articles Related to World of Warcraft
WoW Wednesday: Every Day's a Holiday in Warcraft
WoW Developer Q&A Talks World of Warcraft 7.1.5, Legendaries and More
World of Warcraft: Raiding for Beginners
Related:
Anniversary
,
Event (In Game)
,
Legion
,
News
,
World of Warcraft