Just in case you missed the World of Warcraft 7.2 livestream, the fine folks at WoWHead have pulled together a live blog that summarizes the Q&A session. The livestream fielded questions about the features of the Broken Shore and other new content coming in the update.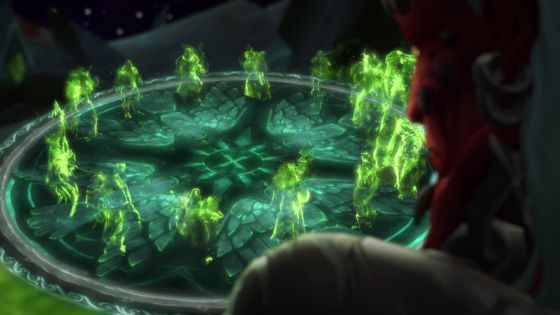 Update 7.2 will go live on Tuesday, March 28th. The Q&A expounded on several points of discussion related to the update, including details on solo content, skins, and more. In specific:
Solo instances of Artifact appearance skins are tuned to be challenging, though max iLevel players would probably have an easier time
New skins are unlocked per spec as one of seven challenges players need to clear are spec-related.
Follower item levels will rise to around 900.
Alt leveling adjustments are coming, including Pathfinder 1 and 2 being account-bound and faster class campaign mission requirements.
The total rundown of the Q&A can be read here, and a new trailer for 7.2 is available for viewing below.
Our Thoughts
Here's hoping that the answers provided during the livestream have players ready to go into the Tomb of Sargeras update. There might still be lingering questions, but we're still excited to see what this new update will bring to WoW.
Your Thoughts
Were you satisfied with the Q&A session? What kind of questions do you still have about update 7.2? Are you eager for the update or is have you experienced burnout? Let us know in the comments.
Source: WoWHead
Articles Related to World of Warcraft
WoW Wednesday: What to Expect in World of Warcraft Patch 7.2
EU World of Warcraft Services Rising in Price
World of Warcraft Legendary Item Changes Posted to PTR
Related:
MMORPG
,
News
,
Patch 7.2
,
Q&A
,
World of Warcraft