With the new 7.1.5 class changes on the PTR, many are taking the opportunity to see how things are looking for their characters. It would appear that about as many are displeased with the way things are going. In response, one of the World of Warcraft community managers has posted on the forums addressing those concerned players.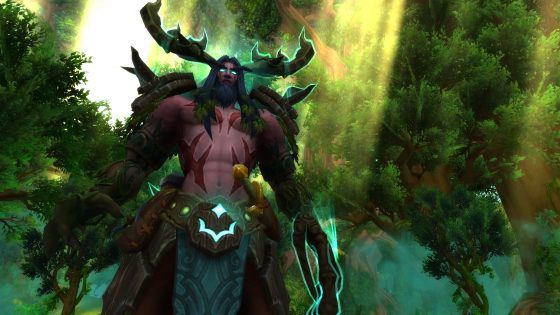 According to the post, the changes in place on the PTR right now are only about half of the complete adjustments being made to specializations. "Patch 7.1.5 is still a work in progress. The PTR is only a snapshot of where we happened to be in development at the time the build was created," writes Community Manager Ornyx. "Quite often, when something you see doesn't make sense, it's simply because we hadn't finished making it make sense before the latest build was created."
Ornyx further explains how the current class specializations are being built right now to test mechanics, ability sets and talent options. Further refinement to overall performance is still not implemented just yet. The upcoming build update to the PTR is said to provide a clearer picture of how each spec will handle once 7.1.5 goes live.
The post doesn't provide any ETA on when that build update will land.
Our Thoughts
Sounds like the PTR is working as intended. We can perhaps appreciate how people might be nervous that this patch could upset the balance of what's otherwise been lauded as WoW's finest expansion yet, but the testing realm is precisely that: a realm for testing. Perhaps it's better to wait on final patch notes before worrying about the digital sky falling.
Your Thoughts
Have you been playing on the PTR? What are your impressions on what 7.1.5 is doing to your spec? Do you think there's merit to the worry, or are you willing to wait and see how things pan out? Give us your impressions and thoughts below.
Source: official forums
Articles Related to World of Warcraft
WoW Developer Q&A Talks World of Warcraft 7.1.5, Legendaries and More
World of Warcraft 12 Year Anniversary Celebrated with Corgis
WoW Wednesday: What's Coming for Warcraft in 7.1.5 and Beyond
Related:
Legion
,
News
,
Patch 7.1.5
,
PTR
,
World of Warcraft