A little while ago, not long after Warlords of Draenor released, World of Warcraft were talking about introducing a token that you could purchase with ingame currency. This would add subscription time to your account, pretty much the exact system that WildStar has in place with its CREDD and EVE Online with PLEX, ultimately allowing you to play the game for free if you put the time in to earn the gold to purchase it. Up until today, however, players have heard very little of its implementation. Today, Blizzard have finally unveiled the WoW Token.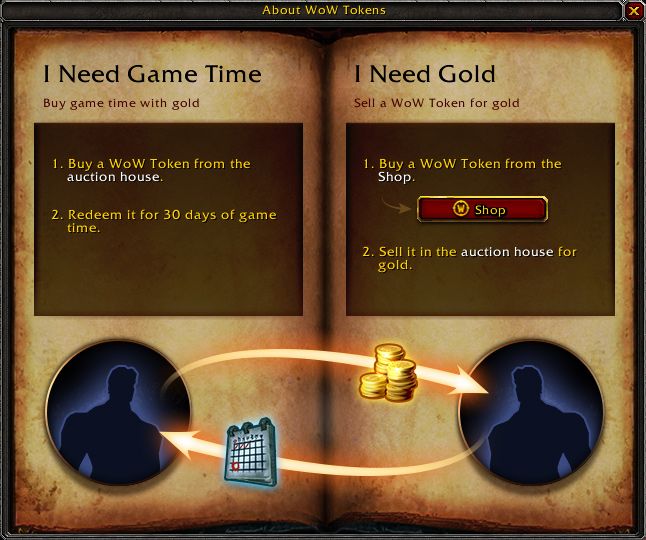 "The WoW Token was created to give players with lots of extra gold the option to use it to help cover their subscription cost, and give those who want to purchase gold a way to do so from fellow players through a secure, easy-to-use system."
This new system is not yet live in game but Blizzard hopes to combat gold sellers by introducing the WoW Token, thus making the practice obsolete.
Players will be able to purchase WoW Tokens through World of Warcraft's in game shop, and then sell them to other players for gold through a dedicated exchange which will be added to the Auction House. The gold value will be decided dynamically based on supply and demand. Each Token will be redeemable for 30 days of World of Warcraft game time and once purchased, the Token becomes soulbound to the player.
Source: Official website
Related:
Announcement
,
MMORPG
,
News
,
World of Warcraft